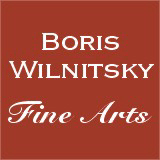 SALE!!! SAVE MONEY !! 1 EUR = 1 USD
# 25917
Franz Xaver Ferdinand von Lampi (1782-1852) "Portrait of Viennese Beauty", Oil on Canvas, 1820s
60000 EUR
FINAL DISCOUNT PRICE= 60000 USD
( for EUR price see date rate )
Please note: Shipping and insurance costs are not included in this promotion, ONLY ITEM PRICES!
(please note additional 13% tax applies for transactions concluded within the European Union)
Although unsigned, this wonderful portrait portrait of a young noble lady is undoubtedly an authentic work of the well-known Austrian-Polish portraitist Franz Xaver Ferdinand von Lampi (1782 Klagenfurt - 1852 Warsaw). A comparison with other, similar works of this artist (see additional images) provide a convincing confirmation of the authorship.
Franz Xaver Ferdinand von Lampi was the youngest son of the famous Johann Baptist Lampi the Elder (1751-1830) and a younger brother of the better known Johann Baptist Lampi the Younger (1775-1837). In his early youth he showed a talent for art and together with his elder brother attended the Academy of Fine Arts in Vienna, where he was trained by Maurer, Duvivier and Fueger. Following his father's will, the artist married when he was young. The marriage was a source of many disagreements with the father, who finally disinherited his son.
Lampi left Vienna. He visited Germany, where he enthusiastically continued his art training. In 1815 he arrived to Warsaw, the city he liked so much that it became a place of his permanent residence until his death. In the meantime, though, Lampi undertook numerous painting trips, sometimes long, sometimes short: to Cracow (1817-1818), then to Lemberg (now Lvov, Ukraine), Kalisz, Lublin and Vilna (now Vilnius, Lithuania). In 1823 he stayed in Vienna for a short time (was this portrait painted during this stay?), around 1836 spent a longer period of time in Breslau (Wroclaw), in 1840 lived in Dresden, Munich and Berlin. In 1852 the artist - like many others - became a victim of cholera epidemic, which captured Warsaw at that time.
Lampi was a productive painter, and many of his works are displayed in museum and private collections in Poland. Along with portraits, he created historical, landscape and church paintings, although portrait always remained his main subject. Lampi was also a skilled art teacher. He taught - among athers - Michalowski and Stattler, in 1841 became a director of his own art school. His exhibitions took place in Warsaw in 1838, 1840 and 1845.
We believe this portrait was painted in 1823, during Lampi's Viennese sojourn (mentioned above in his biography; besides that the canvas bears on verso stamp of Vienna canvasmaker J. Hall).

P.S. 12 May 2012:
While browsing through the website of the Austrian National Library we discovered a print (obviously an illustration from some book)...after our portrait (see image nr.14). It is erroneously presented (probably initially in this unknown book) as a portrait of Franziska Itzig.
Berlin Jewish woman Franziska Itzig married in 1776 Vienna banker Nathan Adam von Arnstein and since this date was widely known as Baroness Fanny von Arnstein (see images nr.15-16). By the 1820s (evident date of our portrait) she had long since died (she died in 1818 in age of 60)...

Provenance: private collection, Vienna.

(le)
Condition: good
Creation Year: 1820s
Measurements: UNFRAMED:92,5x73,5cm/36,4x28,9in FRAMED: 112,5x95,5cm/44,3x37,6in
Object Type: Framed oil painting
Style: Biedermeier Paintings
Technique: oil on canvas
Inscription: verso inscribed (name of the sitter? of the owner of painting?) : J. Schlieben
Creator: Franz Xaver Ferdinand von Lampi
To see other works by this artist click on the name above!
Creator Dates: 1782-1852
Nationality: Austrian
SHIPPING COSTS UPON REQUEST:
office@wilnitsky.net
Click here for images free of watermark!
Click on images or on

to see larger pictures!