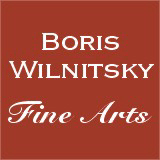 SALE!!! SAVE MONEY !! 1 EUR = 1 USD
# 25952
Ludwig Doell (1789-1863) "Amalia Duchess of Saxe-Altenburg", Oil, Hanover Royal Collection, 1826
60000 EUR
FINAL DISCOUNT PRICE= 60000 USD
( for EUR price see date rate )
Please note: Shipping and insurance costs are not included in this promotion, ONLY ITEM PRICES!
(please note additional 13% tax applies for transactions concluded within the European Union)
"Portrait of Amalia Duchess of Saxe-Altenburg, nee Duchess of Wuerttemberg (1799-1848) at the age of 27 years".
This wonderful portrait of a young Duchess was acquired at the "Century"-auction of Sotheby's "Works of Art from the Royal House of Hannover" as a work of an unknown German artist. As our restorer cleaned it, he discovered an original monogram of the artist in lower right corner: ligated L and D (LD.).
Our research soon led us to the painter - a very important Saxonian artist of the first half of the 19th century Ludwig (Friedrich Ludwig Theodor) Doell.
The artist was born in 1789 in Gotha in the family of the sculptor Friedrich Wilhelm Eugen Doell. Initially trained by his father and by the royal painter Kuehner in Gotha, in 1805, he became a pupil of Goethe's friend Heinrich Meyer in Weimar. From 1806, he was a pupil of the famous Neoclassical portraitist Joseph Grassi at the Academy of Dresden. Together with Grassi, Doell made two long study trips to Italy: in 1809-1811 and in 1817-1821.
During these stays, he was mainly copying Old Masters, but also painted his own compositions. Between 1807 and 1822, Doell was sponsored by Duke August of Saxe-Gotha-Altenburg, who regularly gave him numerous portrait commissions. In 1812, Doell was appointed the director of drawing school in Altenburg, and along with this occupation had a close connection to Gotha court during the following years.
His painting "Die Albanerin", created in 1818 and depicting an Italian woman from Albano in South Italy (in reality a portrait of Barbaruccia Pizzicaria, currently in Lindenau museum, Altenburg) brought him great success. This work was so popular that Doell made nine (!) replicas of it. One of those replicas with the same monogram was also in collection of the King of Hannover offered at the same Sotheby's auction. It was acquired by "Alte Kunst" gallery in Vienna (see our last additional image).
The success of "Die Albanerin" brought Doell many portrait commissions from the members of high society. Very soon he became the leading portraitist of his region. In 1824 he was appointed a professor and in 1826 finally settled down in Altenburg. In this town, just chosen as royal residence, he has risen to the leading painter of late classicism and biedermeier. His house became a meeting place for friends of art and a training place for young artists. In 1830-1834 Doell was a director of Kunst- und Handwerksverein (Society of Arts and Crafts) in Altenburg. In 1838, after the death of his teacher Grassi, he inherited the latter's unfinished paintings and studies, a part of which he then brought to completed compositions.
Works of this artist, especially portraits, are part of private collections in Altenburg and Gotha. Many of them are displayed in museums of Altenburg, Gotha, Halle, Weimar, etc.

The sitter, Duchess Amalia of Saxe-Altenburg was one of four daughters of brother of Russian Empress Maria Fedorovna (wife of Tsar Paul I), Duke Louis von Wuerttemberg. The latter served as a general in Russia, was until 1807 governor of Riga. In 1817 Amalia, when she was eighteen, married Duke Joseph of Saxe-Altenburg (1788-1868) , and gave birth to three daughters. On the painting of Joseph Stieler (see our second additional image) Amalia is depicted at the age of 48, together with her husband and their two daughters, Maria Crown Princess of Hannover and Elisabeth Princess of Saxe-Altenburg. All the persons are looking at the portrait of Amalia's third daughter, Alexandra Grand Duchess of Russia, depicted as bride (she married the son of Tsar Nikolai I, Grand Duke of Russia Konstantin Nikolaevich). The next additional image shows another Stieler's portrait of Amalia painted in the same mature age (late 1840s).

According to the information of the Thuringischer Staatsarchiv Altenburg our portrait is probably the same painting indicated in the handwritten catalogue of Doell's works under the title "Die regierende Frau Herzogin von Sachsen-Altenburg" (The Ruling Duchess of Saxe-Altenburg). The young duchess visited Altenburg in 1826 together with her husband Duke Joseph ( back then Joseph of Saxe-Hildburghausen) to take the newly founded duchy in posession. Therefore the painting can be dated definitely 1826.

In our possession there is a portrait of Amalia's sister Pauline, Queen-Consort of Wuerttemberg (see our web # 34164).

Provenance: King's of Hannover Castle Marienburg near Hildesheim at Hannover (inventory label from 1906/1907); Sotheby's Auction in Castle Marienburg "Works of Art from the Royal House of Hanover", 5 - 15 October 2005, Lot 1831.
Condition: good, cleaned. This painting has not been lined; in wonderful original empire frame.
Creation Year: 1826
Measurements: UNFRAMED:75,0x62,0cm/29,5x24,4in FRAMED: 89,0x78,3cm/35,0x30,8in
Object Type: Framed oil painting
Style: Biedermeier Paintings
Technique: oil on canvas
Inscription: monogrammed: LD (ligated)
Creator: Ludwig Doell
To see other works by this artist click on the name above!
Creator Dates: 1789 Gotha-1863
Nationality: German
SHIPPING COSTS UPON REQUEST:
office@wilnitsky.net
Click here for images free of watermark!
Click on images or on

to see larger pictures!