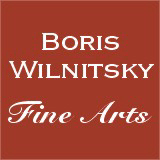 SALE!!! SAVE MONEY !! 1 EUR = 1 USD
# 26015
Johann Heinrich Schroeder (1757-1812) "Princess Friederike of Prussia", Pastel from Royal Collection
12500 EUR
FINAL DISCOUNT PRICE= 12500 USD
( for EUR price see date rate )
Please note: Shipping and insurance costs are not included in this promotion, ONLY ITEM PRICES!
(please note additional Austrian VAT tax applies for transactions concluded within the European Union)
"Portrait of Friederike, Princess of Prussia (1778-1841), nee Princess von Mecklenburg-Strelitz".


Acquired at the "Century-Auction" of Sotheby's in Royal Hanoverian Castle Marienburg (October 2005), this wonderful pastel is one of two existing author's replicas painted by Johann Heinrich Schroeder. The second replica is a pastel portrait in collection of "Stiftung Schloesser und Gaerten Potsdam-Sanssouci" (see our first additional image with an illustration from the exhibition catalogue "Johann Heinrich Schroeder (1757-1812). Preussische Portraets", 2004, p. 46-47).

Princess Friederike was one of four daughters of Duke Karl II von Mecklenburg-Strelitz. She was a younger sister of Queen Luise of Prussia and married in Berlin on the same day as her sister, 26 December 1793. The sister's spouse was the crown prince and future King Friedrich Wilhelm III, and Friederike married the crown prince's younger brother, Prince Louis. The husband died in 1796, and in 1798, after having married Prince Friedrich von Solms-Braunfels, Friederike had to leave Berlin with her elder children. The portrait was supposedly created before this departure, thus, no later than 1798.
Besides Queen Luise, Friederike had two other sisters: Therese Princess von Thurn und Taxis and Charlotte Duchess von Saxe-Hildburghausen.

At the same auction we also acquired pastel portrait of Therese (see our web# 26014)

Literature: 1. Alexander Dorner "Einhundert Jahre Kunst in Hannover", Muenchen 1932, Page 55 (with illustration); 2. above-mentioned exhibition catalogue. 3. "Dictionary of pastellists before 1800" by Neil Jeffares, London 2006, page 486 (see our first additional image).

*Provenance: Royal Hanoverian Castle Marienburg near Hildesheim; Sotheby's auction in Castle Marienburg "Works of Art from the Royal House of Hanover", 5-15 October 2005, Lot 1769.
The best German pastelist of the late 18th century Johann Heinrich Schroeder (Schröder) was born in 1757 in Meiningen, Thuringia (which was then residence town of Duchy Saxe-Meiningen). His early work shows the influence of Johann Philipp Bach who may also have taught him. However, by 1778 he had become a pupil of J.H.Tischbein in Kassel where he exhibited two works at "Junge Maler" in the Academy show in 1780: one pastel portrait, the other a Cleopatra after Titian (medium unspecified). He travelled to Hanover (ca. 1780-84), Brunswick (court artist 1785), Frankfurt, Mannheim, Dresden (1786), Kassel (1787, returning in 1804), Berlin (1789-1792 and 1793-1806). His first trip to Berlin was mentioned in a letter from January 1789 of Charlotte, Duchess of Brunswick-Wolfenbuettel to her sister-in-law, Elisabeth Christine, Queen of Prussia.
From 1792-1793 Schroeder was in London, following the marriage of the Prussian Princess Friederike with the Duke of York; there he portrayed the Royal Family and exhibited three portraits of unnamed sitters at the Royal Academy. Returning to Germany via The Netherlands, he made a portrait of Queen Luise of Prussia which was widely copied. He was in Brunswick in 1801 before settling in his home town Meiningen after 1806. There were further trips to Bad Pyrmont (1806) and Karlsruhe (1810-1811). He also executed a series of portraits of the Baden Royal Family in the 1800s.
He died in his native town Meiningen in 1812.


The authenticity of this pastel was confirmed by Schroeder's expert, Mme Marieluise Spangenberg in her letter dated 4th April 2014.
Condition: good, in original magnificent empire frame.
Creation Year: late 18th Century
Measurements: UNFRAMED:50,0x40,5cm/19,7x15,9in FRAMED: 66,5x58,0cm/26,2x22,8in
Object Type: Framed pastel
Style: Portrait Miniatures
Technique: pastel on vellum, painted on oval an mounted on stretcher
Inscription: erroneously entitled on verso "Princess Louise"
Creator: Johann Heinrich Schroeder
To see other works by this artist click on the name above!
Creator Dates: 1757 Meiningen-1812 Meiningen
Nationality: German
2-3 days door-to-door shipment, professionally packed by Mail Boxes Etc and shipped with DHL (calculated for US): 304,1 EUR + insurance 1,8% of item price
Shipping cost to other destinations (worldwide) on request
Shipping price may be reduced if you dispense with the frame


Cheaper alternative (may be further reduced if you dispense with the frame): professionally packed by Mail Boxes Etc and shipped with regular Austrian mail - upon request under office@wilnitsky.net (OBS: In this case maximal refunded insurance value is EUR 500 if shipping destination was the US. In Europe sometimes more, depending on destination.)
Click here for images free of watermark!
Click on images or on

to see larger pictures!