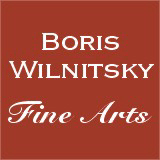 SALE!!! SAVE MONEY !! 1 EUR = 1 USD
# 26048
Gerard Du Chateau-Attrib. "Kaiser Joseph I", monumental oil painting, ca.1690
20000 EUR
FINAL DISCOUNT PRICE= 20000 USD
( for EUR price see date rate )
Please note: Shipping and insurance costs are not included in this promotion, ONLY ITEM PRICES!
(please note additional 13% tax applies for transactions concluded within the European Union)
"Portrait of the Roman-German Kaiser (Emperor) Joseph I (1678-1711) Aged 12 Years"

The sitter was born in 1678 in Vienna as the eldest son of Kaiser Leopold I and his third wife Eleonore Magdalena von Pfalz-Neuburg and died of smallpox at the age of only 33.
In 1687, aged nine, he was crowned King of Hungary in St. Martin's Church in Pressburg (now Bratislava, Slovakia). In 1690, when Joseph was 12 (sic!), his coronation to Roman-German King took place in St. Ulrich's Church in Augsburg.
(Roman-German King was a title of a ruler not yet crowned Kaiser (Emperor). In fact it was equal to Crown Prince title, as the actual Kaiser, in this case the father of Joseph, Leopold I, was still alive. Our portrait was surely painted right after this coronation!)
Joseph I was an intelligent and gifted person. He spoke many languages (French, Latin, Italian, Spanish, Czech and Hungarian), brilliantly performed as musician and composer. Besides this, from 1689 he was given a basic education in architecture, having been trained by Austrian architect Johann Bernhard Fischer von Erlach (1656-1723).
During his entire lifetime Joseph never tended to piousness. On the contrary, a dissipated lifestyle of the self-confident young man caused constant troubles to his parents. His father was particularly worried about Joseph's numerous love affairs, his hothead temperament, the daredevil hunting trips, as well as military interests. In 1699 Joseph married Princess Amalia Wilhelmine of Brunswyck-Luneburg (1673-1742), but after the wedding continued his sexual adventures, resulting in venereal disease he infected his wife with, which lead to her susequent infertility. Out of three children that Amalia gave birth to before her illness (during the first three years of marriage) only daughters Maria Josefa (1699-1757) and Amalia Maria (1701-1756) survived.
After the death of his father Leopold I in May 1705, Joseph I became the King of Bohemia and Roman-German Kaiser (Emperor). Being a man of baroque age, Joseph I cultivated brilliant court life. Besides, he supported music and fine arts and founded the "Josephinian Academy of Sciences".

Just a few portraits of this monarch are known, among them we have found only three made in his childhood (see additional images). Thus, our painting makes a significant contribution to the history of the Austrian royal house.

An altered replica of this painting (possibly a copy, for its quality is considerably weaker than that of our painting) is on display at Slovakian Castle Bojnice. This replica (copy?) is somewhat larger (200x137 cm) and was earlier attributed to German portraitist Benjamin von Block (1631 Lubeck - 1690 Regensburg) who worked for Kaiser Leopold I (the latter ennobled Block in 1684). It is illustrated in Jan Papco's book "Rakusky barok a Slovensko / Österreichisches Barock und die Slovakei" Bojnice, 2003, Vol. I, plate 22, bearing a new attribution: Anthoni Schoonjans (ca. 1655 Antwerp - 1726 Vienna; see our additional image nr.26).

Anthoni Schoonjans was in 1668-69 a trainee of Erasmus Quellin II in Antwerp. In 1674 he was mentioned in Rome; in 1693 (sic!) settled in Vienna, where, already in 1695, became a court painter of Kaiser Leopold I. Around 1696 he was in Copenhagen; in 1702 - in Berlin; in ca. 1704 - in Den Haag; in 1706 - in Amsterdam; lived until 1716 in Dusseldorf; and was in this period supposedly active at the English Court. From 1716 he lived in Vienna again; from 1718 until his death in 1726 - in Brunn (present day Brno).

Since our portrait appears to have been painted in ca. 1690 (coronation of Joseph to Roman-German King), and since Benjamin von Block died in 1690 in Regensburg, while Anthoni Schoonjans came to Vienna only in 1693, we "need" another attribution.
And, indeed, it was provided by Dr. Ludwig Meyer of Munich "Archiv für Kunstgeschichte" (Art Historical Archive) in his letter to Viennese Auction House "Dorotheum", dated November 25th 2006 (see our images nr.27-29).
Dr. Meyer writes that the author of this painting could very possibly be the Flemish artist Gerard Du Chateau (also Duchateau), who in 2nd half of 17th century was active in Brussels, Vienna, and Madrid.

Only very little is known about Du Chateau. He is from Brussels and became a court painter of our sitter's father, Kaiser Leopold I. Among other commissions Du Chateau was sent by the Kaiser to Madrid to paint the future bride Margaretha Theresia, infant of Spain (1651-1673; the famous Velasquez's Infanta). Court painters didn't use to sign their works, so Du Chateau's works have yet to be identified among the works of the former royal collections in Vienna, Innsbruck and Prague. The only secure example, the portrait of the Kaiser's daughter Maria Antonia (1669-1692) is in the Vienna Kunsthistorisches Museum (Inv. Nr. 3079; see our image nr.30).
A portrait of Archduchess Maria Antonia as a child attributed to Du Chateau, which greatly resembles our painting (see our image nr.31), can be viewed at Bavarian National Museum in Munich.

Literature: J. Molthan "Verzeichnis der Bildhauerwerke und Gemaelde welche sich in den Koeniglich Hannoverischen Schloessern und Gebaeuden ", Hannover 1844, p. 94, No. 54 (see first additional image). **Provenance: Royal Hanoverian Castle Herrenhausen (see inventory label); Vienna Dorotheum, 24 April 2007, Lot 1.
Condition: good
Creation Year: ca 1690
Measurements: UNFRAMED:183,0x128,0cm/72,0x50,4in FRAMED: 200,5x143,5cm/78,9x56,5in
Object Type: Framed oil painting
Style: Old Master Paintings
Technique: oil on canvas
Inscription: -
Creator: Gerard Du Chateau attributed
To see other works by this artist click on the name above!
Creator Dates: active 2. H. 17th cent-
Nationality: Flemish /Belgian
SHIPPING COSTS UPON REQUEST:
office@wilnitsky.net
Click here for images free of watermark!
Click on images or on

to see larger pictures!