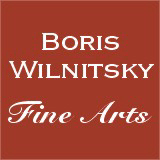 SALE!!! SAVE MONEY !! 1 EUR = 1 USD
# 27263
Georg Bergmann (1819-1870) "The last hours of Karl V", important monumental oil painting, 1854
40000 EUR
FINAL DISCOUNT PRICE= 40000 USD
( for EUR price see date rate )
Please note: Shipping and insurance costs are not included in this promotion, ONLY ITEM PRICES!
(please note additional 13% tax applies for transactions concluded within the European Union)
"Emperor Karl V's last hours in Monasterio Yuste" - a very important monumental painting by the well-known German artist Georg Bergmann (1819 Celle - 1870 Hildesheim).

Karl V (1500 Gent - 1558 Monasterio San Jeronimo de Yuste Extramadura, Spain) was born as son of Philip I the Handsome, King of Castile, and Joan the Mad. He was the grandson of Emperor Maximilian I (1459-1519) and Mary of Burgundy, as well as of the "Catholic Kings" Isabella I, the Catholic of Castile and Ferdinand II, the Catholic of Aragon. After his father's death in 1506, Karl was raised by his paternal aunt Margaret of Austria, regent of Netherlands.
At the age of 15, he assumed the rule over the Netherlands. After the death of his maternal grandfather, Ferdinand II in 1516, Karl was proclaimed sovereign of Spain, together with his mother (who, however, suffered from a nervous illness and never reigned). In September 1517 he landed in Spain. In 1519, after the death of his paternal grandfather, the Habsburg emperor Maximilian I, Karl was elected for King of Germany. He was crowned in 1520 in Aachen, assuming at the same time the title of Roman Emperor-Elect.
From 1521 to 1526 he made war on France. It was a fight about the reign of North Italy, including the wealthy Milano. In the battle of Pavia in 1525, Karl captured the French King Francis I. Karl held him captive until he brought Francis I in 1526 to sign the Treaty of Madrid. In the Treaty, the King of France ceded his lands in Northern Italy.
In 1527 Karl's troops plundered the city of Rome. This was driven forward by Karl as he was lacking means to pay the German mercenaries (Landsknechts).
For several years he also fought against the Ottoman Empire.
In 1556 Karl abdicated and dealt his multifarious holdings. His son Philipp II of Spain received Spain, his brother Ferdinand I became his successor in the Holy Roman Empire (Germany and Austria). Karl composed his impressive declaration of abdication in Latin. He didn't speak German well (a famous sentence ascribed to him goes: "I speak in Latin to God, Italian to Women, French to Men, and German to my Horse").
His abdication was a unique process in the history of the Holy Roman Empire. Karl V retired in the Monastery of Yuste (Extramadura), where he presumably suffered a nervous breakdown and died on the 21.September, 1558.
Our painting shows him on these last hours (clock in his hand) of his life.

The painting was acquired at the "Century Auction" of Sotheby's in the Royal Hanoverian Castle Marienburg near Hildesheim. It was offered as a work by an unknown German artist and was very dirty. To our surprise, during the cleaning of the painting, our restorer discovered the signature of author of this work: a well-known artist from the neighbouring Hildesheim: the historical painter Georg Bergmann.
Georg Bergmann studied at the Dusseldorf Academy in 1843-47 under the famous Theodor Hildebrandt (as Bergmann's signature wasn't yet found on our painting, we believed Theodor Hildebrandt to be the author !). After finishing his studies, Bergmann lived until 1852 in his parents house by the St.-Michaelis Kirche in Hildesheim. In 1853 he moved to Hannover where he became a court painter, but commissions and family relations led him time and again to Hildesheim. Bergmann dedicated his last years mainly to portrait painting.
According to Thieme-Becker, wall paintings with "Saga of Thedel of Wallmoden" in the Castle Wallmoden near Goslar (1851) count to the most important works by the artist. In 1851 Bergmann also painted "The Last Moments of Philip II, King of Spain" (formerly in the Museum of Leipzig, since 1945 disappeared. The third painting mentioned in reference literature to count to the most important works by the artist, is our painting.
Boetticher (see our image nr.25) describes this painting under nr.5, as titled "Tod Kaiser Karls V im Kloster S.Juste" (engl.transl: The Death of Emperor Karl V in the Monastery of S.Juste), dated 1851 (surely a mistake of Boetticher; he has confused 1854 with 1851 !) and as belonging to the King of Hannover (exactly the provenance of our painting). It is surely to exclude, that King of Hannover would have acquired two paintings of the same subject by the same artist.
Works by Georg Bergmann are a rarity on the art auction market and as they arrive to art auctions, they achieve very remarkable prices (see our image nr.26).
Provenance: Ernst-August-Fideicommiss / Familien Fideicommiss Seiner Majestaeet des hochseligen Koenigs Ernst August von Hannover. 1836. 1843"; Sotheby's Auction in Castle Marienburg near Hildesheim "Works of Art from the Royal House of Hanover, 5.-15.October 2005, Lot 1897.

Literature: Friedrich von Boetticher "Malerwerke des Neunzehnten Jahrhunderts".
Condition: good, professionally restored, on new stretcher, unframed.
Creation Year: 1854
Measurements: UNFRAMED:252,5x192,0cm/99,4x75,6in
Object Type: Unframed oil painting
Style: Historical Paintings
Technique: oil on canvas
Inscription: signed and dated mid right: GBergmann/1854; on verso inscribed : "Karl V im Kloster"
Creator: Georg Bergmann
To see other works by this artist click on the name above!
Creator Dates: 1819 Celle-1870 Hildesheim
Nationality: German
SHIPPING COSTS UPON REQUEST:
office@wilnitsky.net
Click here for images free of watermark!
Click on images or on

to see larger pictures!