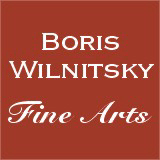 SALE!!! SAVE MONEY !! 1 EUR = 1 USD
# 28721
Josef Kreutzinger-Attrib. "Prince De Ligne as Captain of Trabant Guards", outstanding pastel!!, 1807
25000 EUR
FINAL DISCOUNT PRICE= 25000 USD
( for EUR price see date rate )
Please note: Shipping and insurance costs are not included in this promotion, ONLY ITEM PRICES!
(please note additional Austrian VAT tax applies for transactions concluded within the European Union)
Portrait of Prince Charles-Joseph De Ligne (1735-1814) as "Gardekapitän der K.K. Trabantengarde" (English translation: Captain of the Royal Austrian Trabant Guards) with badge of the Order of the Golden Fleece and Commander Cross of the Military Order of Maria Theresa.

The rank of the Captain of Trabant Guards was equal to a rank of a Field-Marshal. Trabants were a small troop (comprised exclusively of veterans) that guarded the inner quarters of the Royal Viennese Residence "Hofburg": among others, the Emperor's bedroom, as well as the rooms of the members of the Royal Family. They were household-troop that had the closest contact to the Imperial Family.
Prince De Ligne was appointed to Chief of this troop in 1807, which provides us with the date of this portrait which was surely ordered by him just after this appointment. This pastel portrait is illustrated (as a frontispiece) in published in 1920 in Vienna book with memoirs and letters of prince (see our image nr.9.). in 19th-begin 20th century it belonged to the inventory of one of the Royal residences, which is confirmed by the original tag on its frame, as well as by the quittance on its verso (see images nr.6-8).

Prince Charles-Joseph De Ligne has two paradoxical reputations of being both famous and little known. Most studies of the eighteenth century mention him, at least in passing, as one who was acquainted with Louis XV and Louis XVI, Marie Antoinette and Madame du Barry, Maria Theresa of Austria and Catherine the Great of Russia, Potemkin and Loudon, Joseph II, Casanova, Goethe, Madame de Staël, Voltaire and Rousseau, Talleyrand, Friedrich the Great, and many others. He was a grand aristocrat, a talented military man, an entertaining writer, a brilliant conversationalist, a great garden fancier, a moralist and a memoirist. He witnessed the fall of Napoleon, who fascinated him but whom he refused to meet.

Prince Charles-Joseph De Ligne came of a princely family of Hainaut, and was born at Brussels in 1735. As an Austrian subject he entered the Imperial Army at an early age. He distinguished himself by his valour in the Seven-Year's War, notably at Breslau, Leuthen, Hochkirch and Maxen, and after the war rose rapidly to the rank of lieutenant field marshal. He became intimate friend and counselor of the Emperor Joseph II, and, inheriting his father's vast estates, lived in the greatest splendour and luxury till the War of the Bavarian Succession brought him again into active service. This war was short and uneventful, and the Prince then traveled in England, Germany, Italy, Switzerland and France, devoting himself impartially to the courts, the camps, the salons and the learned assemblies of philosophers and scientists in each country. In 1784 he was again employed in military work, and was promoted to Feldzeugmeister (commander-in-chief of Artillery). In 1787 he was with Catherine II in Russia, accompanied her in her journey to Crimea, and was made a Russian field marshal by the Empress (they became good friends, maintaining a lasting and spirited correspondence several times a year! Also, Catherine's de-facto husband, Prince Potemkin, was a close friend of De Ligne's). In 1788 De Ligne was present at the siege of Belgrade. Shortly after this he was invited to place himself at the head of the Belgian revolutionary movement in which one of his sons and many of his relatives were prominent, but declined with great courtesy, saying that "he never revolted in the winter". Though suspected by Joseph II of collusion with the rebels, the two friends were not long estranged, and after the death of the Emperor the Prince remained in Vienna. His Brabant estates (the greatest of which, Chateau de Beloeil, is depicted on one of our additional images) were overrun by the French in 1792-1793, and his eldest son killed in action at La Croix-du-Bois in the Argonne (September 14, 1792). He was given the rank of field marshal (1809) and an honorary command at court, living in spite of the loss of his estates in comparative luxury and devoting himself to literary work.
He lived long enough to characterize the proceedings of the Conress of Vienna with the famous mot: "Le Congrés danse mais ne marche pas" (English: "The Congress does not walk (i.e. make progress), but dances"). In early December 1814, the Prince - a known ladies' man - while repeatedly (and without a coat) escorting the ladies departing from the Royal Ball to their carriages, caught a strong cold. This illness provoked a serious lung inflammation, and he died on December 13, 1814. His funeral became a grand event in Vienna - then a city overfilled with guests of the Congress (practically all monarchs of the Continental Europe, as well as all high-ranking European aristocrats were in attendance). Similarly, among the street spectators of the funeral procession was Catherine the Great's grandson, Tsar Alexander I and grandnephew of Friedrich the Great (another De Ligne's friend), King of Prussia Friedrich Wilhelm III.

The collected works of Prince De Ligne appeared in thirty-four volumes in Vienna during the last years of his life ("Melanges militaries, litteraires, sentimentaires"), and he bequeathed his manuscripts to the Emperor's Trabant Guard that was in that time under his command. Selections of his works were published in French and German:
Oeuvres choisies de M. le Prince de Ligne (Paris, 1809),
Lettres et pensees du Marechal Prince de Ligne, ed. by Madame de Staël (1809),
Oeuvres historiques, litteraires…correspondance et poesies diverses (Brussels, 1859),
Das Prinzen Karl von Ligne militärische Werke, ed. Count Pappenheim (Sulzbach, 1814).
The most important of his numerous works of all military subjects is the Fantaisies et prejuge's militaires, which originally appeared in 1780. This work, though it deals lightly and cavalierly with the most important subjects (the Prince even proposes to found an international academy of the art of war, wherein the reputation of generals could be impartially weighed), is a military classic, and indispensable to the students of the post-Frederican period.
For further reading, the recently published (in English, French and German) book "The Prince of Europe: The Life of Charles-Joseph De Ligne, 1735-1814", 2003 (2004, 2005), written by the well known British historian Philip Mansel, is highly advisable (see our last additional image with clip from this book). Another very interesting source dealing with the last days of Prince De Ligne are the memoirs of Count Auguste De La Garde "Gamaelde des Wiener Kongresses 1814-1815", Munich 1914.

Besides the publication of 1920 our pastel is also mentioned in the catalogue of the exhibition "Charles Joseph Fuerst De Ligne", which was held on 18 February-28 March 1982 in Viennese Museum "Albertina" (see our image nr.28). In the description of portrait painted by Josef Grassi, where Prince De Ligne is depicted also in uniform of the Captain of Trabant Guard, we see a mention of another portrait of the prince in the same uniform, which (according to the author of catalogue entry) was painted "by an unknown artist", was bequeathed (together with manuscripts?!) to his Trabant Guard and later was bought by the Prince's grand-grand-grandson Prince Albert De Ligne (we are sure, the quittance on the back dated 1915 confirms this acquisition from possession of the Trabant Guard!). Albert De Ligne (1874-1957) took it to Brussels, where it stayed until 1954. Since then the clues of this pastel were lost until it re-appeared in Florida, USA with an antique dealer, who acquired it after the death of its last owner (this dealer gave provenance as "noble estate in Florida").
Further in this catalogue entry we found a mention of a copy after our pastel, which was painted with oils on panel in 1898 and in 1944/45 was acquired by Austrian Military Historical Museum (see our image nr.29). We have seen this copy in nature - it is much weaker than the original… This copy can also be viewed on the cover of a book about Prince de Ligne, published in Graz in 1965 (see our image nr.30).

We consider the most probable author of our pastel the well known Viennese court portraitist Josef Kreutzinger. It is known that he repeatedly portrayed our prince - in oil portraits and in miniature (see our images nr.31-32). Our comparison images nr.24-26 convincingly confirm this attribution.
Josef Kreutzinger (also Kreuzinger; 1757 Vienna - 1829 ibidem) studied from 1768 at the Viennese "Academy St. Anna" (Academy of Fine Art) and after 1774 was strongly influenced by Viennese Neoclassical historical painter and portraitist Friedrich Heinrich Fueger who arrived in Vienna this year. Kreutzinger became Fueger's pupil immediately. After a short stay in Munich and several months in St. Petersburg (1793), Kreutzinger returned to Vienna where he later became a sought after portraitist of high society and court (he was also appointed"Hofkammermahler" (court artist)). His works of this period demonstrate a strong influence of English portraitists of the 18th century - Lawrence, Reynolds and Gainsborough. From Lawrence originates the "en-face" representation of faces with a sidewards glance and upper body facing in the opposite direction in three-quarters portraits. Reminiscent of Gainsborough are portraits where the depicted person stands next to their horse. Besides royalties and high aristocracy Kreutzinger's clientele consisted of military persons, scholars and artists. Later he also portrayed representatives of Viennese bourgeosie. He was also active as engraver and portrait miniaturist.
In 1936 one of Vienna's streets was named in Josef Kreutzinger's honor - Kreutzingergasse in the Viennese 12th district.
See our web # 39253 and see our web # 39407
Condition: good
Creation Year: 1807
Measurements: UNFRAMED:45,7x35,6cm/18,0x14,0in FRAMED: 56,5x46,5cm/22,2x18,3in
Object Type: Framed pastel
Style: Old master paintings
Technique: pastel on vellum, laid on paper (stretched)
Inscription: -
Creator: Josef Kreutzinger
To see other works by this artist click on the name above!
Creator Dates: 1757 Vienna-1829 Vienna
Nationality: Austrian
SHIPPING COSTS UPON REQUEST:
office@wilnitsky.net
Click here for images free of watermark!
Click on images or on

to see larger pictures!