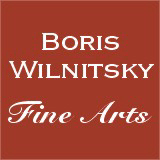 SALE!!! SAVE MONEY !! 1 EUR = 1 USD
# 30456
Princess Therese Lobkowicz "Portrait of Melanie von Metternich", important watercolor!, 1825
2500 EUR - 25% DISCOUNT = 1875,00 EUR
FINAL DISCOUNT PRICE= 1875,00 USD
( for EUR price see date rate )
Please note: Shipping and insurance costs are not included in this promotion, ONLY ITEM PRICES!
(please note additional 10% tax applies for transactions concluded within the European Union)
This watercolor was acquired on November 8th 2008 at "Brunk Auctions" Ashville, North Carolina (USA) (lot 485; see our image nr.5) together with many other drawings and watercolors - all coming from the estate of family of Princes of Schwarzenberg (one of the highly noble Austrian families). This portrait of the 20-year-old Countess Melanie Zichy, future Princess Metternich (wife of Chancellor Prince Clemens Metternich) is a work of her good friend - another young Austrian noblewoman - Princess Therese von Lobkowicz.

In 1825 the sitter, still unmarried Countess Melanie Zichy-Ferraris (1805-1854) was a third daughter of Lieutenant-Fieldmarshal Count Ferenc Zichy of Vásonykeö and Countess Marie Ferraris.
Her mother, Marie (called Molly; for her portrait by M.M. Daffinger in our possession, see web # 26997) had been one of the feted but derided ladies of the Vienna Congress, who continued to live in resplendent style in the subsequent years. Chancellor Prince Clemens Wenzel of Metternich (1773-1859) had long been a close friend and regarded her family as his own domain - as he did so much else. Countess Molly was ardently courted by Tsar Alexander I when he was staying in Vienna after the Congress of Aix-la-Chapelle in December 1818, and even supported her extravagant life-style with a "loan" many years later. Even at that time her salon, which was filled every day with the most selected society, was not only dominated by the charming hostess but also by her daughters: the jolly Henriette, the engaging Emilie and the lovely and mischievous Melanie, who was already entertaining the guests with her original ideas at the age of thirteen. Melanie had inherited from her mother not only her temperament but also "a beauty characteristic of the Magyar race" (as one of her contemporaries described her).
Metternich followed Melanie's development with evident interest, for when the seventeen-year-old girl had been ill for a long period he wrote to her mother that she should "leave this bad business behind her, with everything else that is less pretty and less charming than she". Even at that time Melanie had a weakness for the all-powered Chancellor, and this was to develop into an adoring veneration. When in 1825, Metternich's faithful and self-sacrificing wife Lorel died in Paris, the mourning husband received also the letter of condolence from Melanie. But in autumn 1827 Melanie was disappointed when Metternich announced his engagement to the twenty-one-year-old Antoinette Leykam. In a counter-move, Melanie was engaged to Baron Clemens von Huegel. However, Metternich's new wife died shortly after the wedding, and two years later, mother and daughter Zichy-Ferraris achieved their hearts desire. Price Metternich married Melanie on January 30th 1831. (*This text was borrowed from Georg Kugler's "Chancellor Metternich and his guests - Album of Princess Melanie Metternich", Vienna 1991; this book contains additional extensive information about Melanie).
Countess Therese Lobkowicz (1800-1868) was a daughter of Joseph, Prince Lobkowicz and Maria Carolina, Princess Lobkowics, nee Princess of Schwarzenberg. For Therese's biography, see our additional image.
Her father, Prince Joseph Franz Maximilian of Lobkowicz (1772-1816) was a famous Maecenas and one of the cardinal sponsors of Beethoven - almost all great compositions of the latter (including the "Lobkowicz-Cantata" composed by Beethoven on April 12th 1823 on the occasion of Therese elder brother Ferdinand's 26th birthday) had premiered in the Viennese home of Therese's parents - the Lobkowicz Palace.
Our images nr.6-9 show few other portraits of Melanie von Metternich.

mijan1409
Condition: good
Creation Year: 1825
Measurements: UNFRAMED:17,1x13,3cm/6,7x5,2in FRAMED: 38,3x30,5cm/15,1x12,0in
Object Type: Framed miniature
Style: Portrait Miniatures
Technique: watercolor on paper, laid on mount
Inscription: verso is inscribed and dated 1825
Creator: Princess Therese Lobkowicz
To see other works by this artist click on the name above!
Creator Dates: 1800-1868
Nationality: Austrian
2-3 days door-to-door shipment, professionally packed by Mail Boxes Etc and shipped with DHL (calculated for US): 131,22 EUR + insurance 1,8% of item price
Shipping cost to other destinations (worldwide) on request
Shipping price may be reduced if you dispense with the frame


Cheaper alternative (may be further reduced if you dispense with the frame): professionally packed by Mail Boxes Etc and shipped with regular Austrian mail - upon request under office@wilnitsky.com (OBS: In this case maximal refunded insurance value is EUR 500 if shipping destination was the US. In Europe sometimes more, depending on destination.)
Click here for images free of watermark!
Click on images or on

to see larger pictures!