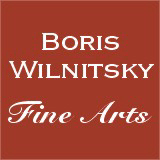 SALE!!! SAVE MONEY !! 1 EUR = 1 USD
# 33753
Johann Nepomuk Ender (1793-1854) "Portrait of a young English(?) lady", miniature on ivory, ca. 1830
1800 EUR - 25% DISCOUNT = 1350,00 EUR
FINAL DISCOUNT PRICE= 1350,00 USD
( for EUR price see date rate )
Please note: Shipping and insurance costs are not included in this promotion, ONLY ITEM PRICES!
(please note additional 10% tax applies for transactions concluded within the European Union)
THE SELLER WILL COVER INSURED SHIPPING WITH REGULAR MAIL FOR THIS ITEM!

Acquired from a private English collection, this miniature portrait of a (very likely English) young woman is a typical and absolutely authentic work of famous Viennese portrait painter, watercolor artist and miniaturist, Johann Nepomuk Ender.
Johann Nepomuk Ender (1793 Vienna - 1854 ibidem), twin-brother of another well-known Austrian artist, Thomas Ender, was a very popular portrait painter and miniaturist. From 1806 he studied at the Vienna Academy under Maurer, Lampi, Fueger and Caucig and repeatedly received Academy awards. First portraits by him are known from 1814. In 1815-1817 he was already a well-known Viennese portraitist. In 1818-1819 Ender accompanied Hungarian Count Istvan Szechenyi on his trip through Italy, Greece and the Middle East. In 1820 he obtained an academical scholarship for Italy. In 1820-21 he stayed in Florence; from autumn 1821 lived (together with his brother Thomas) in Rome. While he studied there, he also copied works of Raphael, and painted not only portraits, but also historical and religious compositions. In 1825 he became a member of Rome Accademia di S. Luca.
In 1826-27 marked his return to Vienna (via Florence, Genua, Milan, Geneva, Paris and Munich). In 1829-1850 he was a professor of historical painting at the Vienna Academy and, at the same time, the favorite portraitist of the Court and members of the Austrian and Hungarian high society. His specialties were portraits of elegant women from the Royal Family and aristocracy, alone or with their children, fashionably dressed, and occasionally in extravagant richly decorated hats. These portraits were often reproduced in lithographs or engravings by Ender's well-known town-fellows (Josef Kriehuber, Franz Eybl, etc.).
minov02ap10
Condition: good
Creation Year: ca 1830
Measurements: UNFRAMED:7,3x5,6cm/2,9x2,2in FRAMED: 11,5x9,7cm/4,5x3,8in
Object Type: Framed miniature
Style: Portrait Miniatures
Technique: watercolor on ivory
Inscription: -
Creator: Johann Nepomuk Ender
To see other works by this artist click on the name above!
Creator Dates: 1793 Vienna-1854 Vienna
Nationality: Austrian
We will cover shipping with regular registered mail (delivery between 7-14 days), as well as insurance costs for this item.

OBS: Austrian mail refunds cases of loss or damage with maximum EUR 500 to the US (in Europe sometimes more, depending on destination).


Full insured 2-3 days DHL service available upon request and subject to extra charges: office@wilnitsky.com
Click here for images free of watermark!
Click on images or on

to see larger pictures!