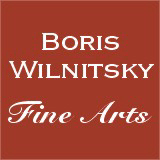 SALE!!! SAVE MONEY !! 1 EUR = 1 USD
# 34168
Johann Erdmann Hummel (1769-1852) "Archduchess Maria Carolina Ferdinanda", rare miniature! ca.1820
6900 EUR
FINAL DISCOUNT PRICE= 6900 USD
( for EUR price see date rate )
Please note: Shipping and insurance costs are not included in this promotion, ONLY ITEM PRICES!
(please note additional 13% tax applies for transactions concluded within the European Union)
THE SELLER WILL COVER SHIPPING WITH REGULAR MAIL FOR THIS ITEM!

Acquired on December 4th 2010 at auction house "Rago", Lambertville, New Jersey/USA (lot 298: "…Young woman, signed Hummel…", this miniature on ivory turned out to be a very rare portrait of the 18-20-year-old Archduchess Maria Carolina Ferdinanda of Austria (1801-1832), made shortly after her wedding in 1819.
Moreover, having received the miniature by mail (we purchased it after seeing only its photograph and not the work itself), we discovered that it was signed not "Hummel" (as in catalogue of the auction house; at first, we presumed that it was a work of well-known Viennese miniaturist of the turn of 19th century, Carl Ludwig Hummel) but "J.E: Hummel".

Our friend and world's best specialist in portrait miniatures Dr. Bodo Hofstetter (Montreaux, Switzerland) informed us that it is an extremely rare (virtually a unicum; it is impossible to locate today any other miniature on ivory by this artist) work of German artist of the turn of 19th century, Johann Erdmann Hummel.
Johann Erdmann Hummel (1769 Kassel - 1852 Berlin) began his artistic career at the age of 11 as pupil of drawing class of the Kassel Academy. In 1782, he changed to architectural class of the same academy and, in 1786, became a pupil of Kassel court artist Boettner. In 1790, he began his studies at the academy's painting class. In 1791, Landgrave Wilhelm IX of Hesse commissioned him with a few painting for decoration of the Castle Wilhelmshöhe and one year later granted him a scholarship for Italy. In 1792, Hummel came to Rome, where he soon made acquaintance with expatriate German artists Reinhart, Koch, Mechau, Rhoden, Bury, and Weinbrenner (in 1794 and 1796 he undertook trips to Naples with the latter). He drew nude studies after old originals, copied Raphael frescoes, etched (in 1798) a series of Italian views, etc. In the late January of 1799, due to political instability, he left Rome and returned to Kassel.
One of his pupils, the Hereditary Princess Auguste of Prussia (daughter of Kind Friedrich Wilhelm II), gave him a recommendation for Berlin. And so, in 1800, Hummel traveled to Berlin, where he then became a court artist. From this time onwards (according to Lemberger), he became known there (besides being mainly a painter and an etcher) as author of portrait miniatures (!). In 1809, he became professor of the Berlin Academy and, in 1811 - its member.
Archduchess Maria Carolina Ferdinanda was born on April 1st 1801 in Vienna as a daughter (and tenth child of thirteen children) of Kaiser (Emperor) of Holy Roman Empire (and Austria) Franz II and his second wife, Maria Theresa of Naples and Sicily. She was named after her elder sister who died in infancy. She was of the House of Habsburg-Lorraine.
On September 26th 1819, in Vienna (through mediation, just like her elder sister, Napoleon I's wife Marie-Louise) and on October 7th 1819 in Dresden, she married the Saxonian Crown Prince Friedrich August (he only became King Friedrich August II of Saxony in 1836, four years after her death). This marriage produced no children.
Maria Carolina Ferdinanda died in Dresden on May 22nd 1832.

Our images nr.10-15 show few other known portraits of this royalty.

Dr. Bodo Hofstetter views our miniature as a typical work of Berlin School of miniature painting and emphasizes its uniqueness (as the only known today miniature on ivory by Johann Erdmann Hummel).
We are very grateful to Dr. Bodo Hofstetter for his generous help.

mijan13ap11
Condition: good
Creation Year: ca 1830
Measurements: UNFRAMED:8,3x6,4cm/3,3x2,5in FRAMED: 10,5x8,6cm/4,1x3,4in
Object Type: Framed miniature
Style: Portrait Miniatures
Technique: watercolor on ivory
Inscription: signed: J.E:Hummel
Creator: Johann Erdmann Hummel
To see other works by this artist click on the name above!
Creator Dates: 1769 Kassel-1852 Berlin
Nationality: German
We will cover shipping with regular registered mail (delivery between 7-14 days) for this item.

OBS: Austrian mail refunds cases of loss or damage with maximum EUR 500.


Fully insured 2-3 days DHL service available upon request and subject to extra charges: office@wilnitsky.net
Click here for images free of watermark!
Click on images or on

to see larger pictures!