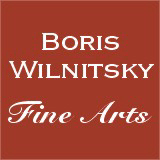 SALE!!! SAVE MONEY !! 1 EUR = 1 USD
# 34548
"General-Admiral Michail Michailovich Golitsyn", extremely rare Russian portrait!!, 1760/64
17000 EUR - 25% DISCOUNT = 12750,00 EUR
FINAL DISCOUNT PRICE= 12750,00 USD
( for EUR price see date rate )
Please note: Shipping and insurance costs are not included in this promotion, ONLY ITEM PRICES!
(please note additional 10% tax applies for transactions concluded within the European Union)
Extremely rare portrait of Prince Michail Michailovich Golitsyn (1684-1764) in uniform of General-Admiral (English: Lord High Admiral) bearing the sash, cross and breast star of the Russian Imperial Order of St. Prince Alexander Nevsky of the 1st Class.

In 18th century Russia there were only six persons in possession of this highest Navy rank, established by Tsar Peter the Great. The first of them - Count Fedor Alexeevich Golovin - became General-Admiral in 1700. In 1708, Count Fedor Matveevich Apraksin received the same rank; in 1740 he was succeeded by Count Andrei Ivanovich Osterman. The fourth man in this sequence was "our" Prince Michail Michailovich Golitsyn, who became General-Admiral in 1756.
When in 1762, due to "old-age and poor health", Golitsyn was made sent into retirement, his rank was turned over to the Crown Prince and son of Catherina the Great, 10-year-old Pavel Petrovich (future Tsar Paul I; see our image nr.12). From this day on, the rank of General-Admiral (opinion shared by majority of Russian historians) was assigned exclusively to heirs to the throne or other members of Imperial family (the last man in this rank was in 1883-1908 son of Tsar Alexander II, Grand Duke Alexei Alexandrovich.
One must add that in the beginning this new guideline of rank assignment bore an exception, for 10-year-old Paul was certainly unable to fulfill complicated tasks of the Chief Commander of the Russian Navy, and was hence in 1762-1764 substituted by ageing admiral Piotr Gavrilovich Kashkin. In November 1763, he was promoted to General-Admiral (see our image nr.13), but passed away already four and a half months later (Kashkin's particularly brief vacancy of this rank serves as an explanation as to why majority of Russian Navy historians omit his name when listing all known General-Admirals).

However, we would like to come back to our Prince M. M. Golitsyn.

Prince Michail Michailovich Golitsyn was born on the 1st of November 1684 as a youngest son of boyar, Prince Michail Andreevich Golitsyn (1640-1687) and Praskovia Nikitichna Kaftyreva (1645-1715). He was home-schooled and was, subsequently, in 1703 appointed to serve in the Navy. In 1708 he was sent by Tsar Peter I to the Netherlands, in order to gain knowledge of naval science. Upon his return to Russia in 1717, he was promoted to second lieutenant and took part in final battles of the North War (Russo-Swedish War of 1700-1721). In July 1720, he distinguished himself while commanding galley squadrons in the sea battle of Grengam. In 1726 he was appointed Councilor of Admiralty-Collegium. In 1727 he received the rank of Captain-Commander and became the President of Justice-Collegium (remaining in this function until 1732). In 1728, he was appointed Senator. In 1732-1739 he was General-Kriegs-Commissar of Navy, Member of Admiralty-Collegium. In 1737 he was sent to Tavrov, in order to oversee ship construction on the River Don. From 1740 he was the Governor of Astrakhan.
After the Coronation of Empress Elisaveta Petrovna (November 1741) Golitsyn became a court confidant. In December 1741 he was position was raised to that of an active privy councilor. In 1745-1748 he served as Russian Ambassador in Persia.
In 1746 Michail Michailovich Golitsyn was promoted to Admiral. In April 1749 he undertook the "Chief command of Fleet". From April 1750 he was the President of Admiralty-Collegium and - at the same time (1756-1762; during the Seven-Year-War) - Member of Conference at the Court.
In 1756, Prince Golitsyn was raised to then highest rank of General-Admiral, but, due to frequent illnesses could not assume full command of the Russian Navy. In April 1762, Emperor Peter III sent him into retirement, yet, after throne accession of Catherine II (June 1762), he was reinstated in his function and rank. However, Golitsyn's advanced age and frail health (by then he was already 78 years old) were obstructions to his military service: in December 1762 he was permanently sent into retirement with full annual pension of 7000 rubles.
He died in Moscow on the 23rd of May 1764 and was buried at the Cemetery of Bogoyavlensky Monastery.
The Prince was married twice:
1.) Maria Dmitrievna Golovina (d. 1721)
2.) Tatyana Kirillovna Naryshkina (1702-1757; relative of Tsar Peter the Great)
These two marriages brought Golitsyn five sons and three daughters; among them are diplomat A. M. Golitsyn, General-Poruchik Michail Michailovich Golitsyn the Younger (1731-1804) and General-Poruchik Piotr Michailovich Golitsyn (1738-1775).
At last, we would like to add the following to the biography of our sitter: Golitsyn possessed two highest awards of his time - Order of St. Prince Alexander Nevsky (1743; he is depicted with insignia of this award!) and Order of St. Apostle Andrew the First-Called (1746).

In reference sources, we were only able to find two known (obviously painted few years earlier than ours) portraits of Prince M. M. Golitsyn (see our images nr.10-11). One of them was painted by St. Petersburg portraitist of German descent, Carl Ludwig Christineck (called in Russia Loggin Zakharovich Khrystinek; 1732/33-1792/94). On the other hand, our portrait resembles works of yet another artist working in Russian capital at the same time, namely the Frenchman Louis Tocque…
Our research concerning the authorship of this portrait is in progress. We would appreciate any hints or suggestions to identity of the author.
Our images nr.14-18 offer extensive biography of Prince M. M. Golitsyn borrowed from various Russian sources.
Provenance: auction house "Gorringes", Lewes/England, September 2nd 2009, lot 2053 (as portrait of "unknown admiral")

miapr1311
Condition: good; professionally restored by one of the best Austrian restorers; lined
Creation Year: 1760/64
Measurements: UNFRAMED:111,5x85,7cm/43,9x33,7in FRAMED: 121,9x96,1cm/48,0x37,8in
Object Type: Framed oil painting
Style: Old Master paintings
Technique: oil on canvas
Inscription:
Creator: Russian School
To see other works by this artist click on the name above!
Creator Dates: -
Nationality: Russian
SHIPPING COSTS UPON REQUEST:
office@wilnitsky.com
Click here for images free of watermark!
Click on images or on

to see larger pictures!