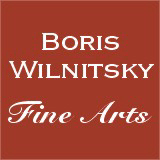 SALE!!! SAVE MONEY !! 1 EUR = 1 USD
# 35266
Charles Monnet (1732-1808) "Prince de Lambesc", oil portrait of renowned émigré, 1790
7500 EUR
FINAL DISCOUNT PRICE= 7500 USD
( for EUR price see date rate )
Please note: Shipping and insurance costs are not included in this promotion, ONLY ITEM PRICES!
(please note additional Austrian VAT tax applies for transactions concluded within the European Union)
Painted in 1790 by well-known French 18th-century artist Charles Monnet, it is a portrait of Charles Eugéne, Prince de Lambesc in parade attire of Grand Écuyer (Equerry or "Master of Horses") de France. As we will see below, he occupied this court position until 1790 (sic!).

Charles Eugéne of Lorraine, Prince de Lambesc was a member of the House of Guise, a cadet branch of the House of Lorraine. He was born on the 25th September 1751 in Versailles. One of four children, he had a younger brother and two younger sisters. Through his sister Joséphine of Lorraine, he was an uncle of Charles Emmanuel, Prince of Carignan and great uncle of the future King Charles Albert of Sardinia.
In 1761, at the mere age of 10, he succeeded his father as Grand Écuyer de France (see our image nr.10).
He defended the royal palace in the riot at the Tuileries Gardens in July 1789. Initially he served in the French army, but, reached a crisis point in 1791, he left his Allemand Dragoons and followed the Bourbon cause with his younger brother, Joseph, Prince of Vaudémont. He joined Austrians and, on the 18th June 1791, was appointed Major-General of the Austrian Army.
He fought against French Revolutioniary Army from 1793, partaking in the Wars of the 1st (1793-1797) and 2nd (1798-1802) Coalitions. In 1796 he was promoted to Lieutenant-Field-Marshal of the Austrian Army.
At the end of the War of the 2nd Coalition, in 1801, he succeeded Count von Gaisruck (the latter died few months prior; for his portrait in our possession, see our web # 29767 ) and was posted as a Governor-General in Galicia.
In 1806 Lambesc was promoted to General of Cavalry; he was also awarded the Order of the Golden Fleece (highest Austrian award!) in 1808…
After the restoration of Louis XVIII, he was created again Peer of France, and his dignities were further enhanced by the title Duke of Elbeuf. Louis XVIII furthermore appointed him as a Marshal of France. Because of the popular hostility against him in France, relating to the incident in the Tuilleries in July 1789 (while defending the Royal Palace, he rode at the head of his Royal Allemand-Dragoons across the Place of Louis XV in the Tuileries Gardens, against the mob; in course of this attack, many were injured and prince was held popularly responsible - see our image nr.14), he never exercized these privileges, and he died at the age of 74 in Vienna on the 21st November 1825.

Incidentally, Prince de Lambesc's life story "merges" with portraits in our collection on two occasions: until recently, besides the aforementioned portrait of Count von Gaisruck, we had in our possession a miniature portrait of Prince de Lambesc's second wife, Marie Victoire Folliot de Crenneville (see our web # 30812).

Our images nr.10-13 offer extensive biographical information about this person; our image nr.9 shows him in the late 1780s, displaying the same Cross of the French Royal Order of St. Louis.

And now a few words about the author of this important portrait:


Charles Monnet (1732 Paris - after 1808 Paris; some sources say he died in 1816 or 1817 in Ste-Périne) was a pupil of Restout at the Academie Royale. In 1753 he won the highest academic prize - the Rome Prize that allowed him to venture on a several-year-long scholarship trip to Italy. In 1767 he became an "agréé" (associate) of the Parisian Acadmeie Royale and (in the same year) debuted as exponent with three historical paintings. In his late period, Monnet taught (he was Professor of Drawing) at the Ecole de Saint-Cyr. Besides historical and mythological scenes, he also painted portraits, landscapes, decorative paintings; was also active as graphic artist and illustrator. Some of his portrait works are known through contemporary engravings (see our images nr.15-17).
Provenance:
1.) private collection, Paris
2.) auction house "Delorme & Collin du Bocase", Paris, Sale on 13th May 2011

misept19ap11
Condition: good; unlined; in original, recently regilded frame
Creation Year: 1790
Measurements: UNFRAMED:63,5x52,5cm/25,0x20,7in FRAMED: 75,0x63,5cm/29,5x25,0in
Object Type: Framed oil painting
Style: Old Master paintings
Technique: oil on canvas (oval)
Inscription: signed and dated: Monnet 1790
Creator: Charles Monnet
To see other works by this artist click on the name above!
Creator Dates: 1732 Paris-after 1808 Paris
Nationality: French
SHIPPING COSTS UPON REQUEST:
office@wilnitsky.net
Click here for images free of watermark!
Click on images or on

to see larger pictures!