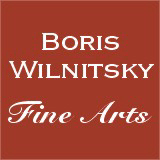 SALE!!! SAVE MONEY !! 1 EUR = 1 USD
# 36110
"Portrait of doctor present at death-beds of Alexander I & Yelizaveta Alexeevna", sensational find!!
7500 EUR
FINAL DISCOUNT PRICE= 7500 USD
( for EUR price see date rate )
Please note: Shipping and insurance costs are not included in this promotion, ONLY ITEM PRICES!
(please note additional Austrian VAT tax applies for transactions concluded within the European Union)
The 1st-quality small portrait that we offer here for sale was acquired on the 2nd of April 2012 from an English art dealer at online auction of www.ebay.co.uk.
This portrait of a man (it is executed in charcoal and watercolor) was, according to seller, painted "...by anonymous artist of English School. It depicts an unknown gentleman wearing a period costume, white shirt with stock collar, his jacket decorated with symbols of several awards,
Once again: this high quality portrait bore mention of neither sitter's nor author's names.
Two additional photographs of the portrait's details (see our image nr.8-10) provided by the seller played a decisive role in our decision to immediately purchase the drawing. They are: photograph of sitter's medal-holder with three miniature symbols of awards and photograph of the drawing's back cover with accompanying texts describing these awards.
We were able to read these texts as following:
In the upper text: "Order of Malta /Russian St.Anna /St.Stanislav" (it was exactly in this sequence that the author of handwritten texts imagined the array of order symbols on the medal-holder (namely, from left to right).
In the lower text: the author added the description of the Russian (sic!) Order of Malta (St. John Order).
However, in actuality, we are looking here at the following row (from left to right): white cross of the Merit Order of the Bavarian Crown, red (with white "stain" in center) cross of Russian Order of St.Anna and red (filled with ligature between its rays) cross of the Order of Fidelity of 2nd class (Grand Duchy Baden).

And so, a week after aforesaid online acquisition, we received this (till then only known to us through unfocused (!) photographs) piece and immediately discovered artist's original signature (and date) obverse at 5:00 o'clock: CReder del /1817. (see image nr.6).
The photograph (earlier offered by Ebay seller) of the back side of the frame (image nr.10) indicated that for the last 100-150 years the drawing was never taken out of it (sic!). However, we took a decision to do so in hope of finding on verso of the original sheet (covered by back cardboard) any hints leading to the identity of the sitter.
All our hopes were fully answered! On the back of the original card we discovered (see our image nr.11) authentic (probably made in the mid-19th-century by the sitter's nephew) German and (possibly made at a later date) French inscriptions revealing the identity of the gentleman with medal-holder. These inscriptions (see our image nr.12) read as following: C. v. Stoffregen. geb. 1767 †1841 //Portrait de mon oncle de Stoffregen premier médicin de S.M. l'Empereur /Alexandre 1er (English: C. v. Stoffregen, born 1767, died 1841 //Portrait of my uncle von Stoffregen chief-physician of H. M. The Emperor /Alexander I).

Thus, we are dealing here with a third (chronologically second) known portrait (the first (painted in 1795) portrait is presently housed in the Art Museum of Tallinn, Estonia - see our images nr.13-14; the third (last) portrait was made (as we will argue below) after 1825; formerly it was in possession of the sitter's son - see our images nr.16-17; today its whereabouts are unknown) of famous Russian doctor, Conrad (in Russia - Konrad Konradovich) Stoffregen, long-term personal physician of Tsar Alexander I' wife, Empress Yelizaveta Alexeevna (nee Princess Louise of Baden). He was present at both the passing of Alexander I in Taganrog (1 December 1825) and the (half a year later) decease of Yelizaveta Alexeevna (on the 16th of May 1826, during a stop-over in small town Belev by Tula on her way home from Taganrog to St. Petersburg); additionally, Dr. Stoffregen performed autopsy of the deceased Empress; also, the protocol of autopsy of Alexander I in Taganrog (performed by another doctor), as well as the protocol of autopsy (performed by Stoffregen himself) in Belev both bear his signature.

Conrad (Konrad) von Stoffregen (in Russian - Konrad Konradovich Stofregen) was born on the 5th of October 1766 (another source suggests he was born on the 5th of December 1767) in town Einbeck (then Kingdom of Hanover) into the family of Hanoverian military doctor Johann Konrad Stoffregen (1742-1790) and his wife Anna Dorothea, nee Bert (or Bess, or Best). Until 1784 he attended a school in Einbeck; from 1784 to 1788 studied medicine at the University of Goettingen, where on the 14th of April 1788 he received the title of a "doctor of medicine". While still a student, he traveled in 1785 to Riga (then Duchy of Courland; presently capital of Latvia), where at that time his father worked as a "Stadtphysicus" (town's chief-physician). He assisted his father for a few months, after which he resumed his studies in Goettingen.
In 1788, after graduating from the university, he returned to Riga and by receiving there a post of "uezdny doctor" (district physician) automatically inherited (from his predecessor) a rich clientele of Balto-German noble families living on territories of Courland (Latvia) and Lifland (Estonia).
In 1795, in Riga, he made acquaintance with (passing through this city) young (later famous in St. Petersburg) German artist Gerhard von Kügelgen (1772-1820). This contact later grew into a friendship that lasted up to the artist's last days. In 1803 Stoffregen undertook a journey to Estonia, in order to treat Kügelgen's seriously ill one-year-old son Wilhelm. In St. Petersburg, where both of them lived in the beginning of the 19th century, he continuously patronized von Kügelgen, shared his connections at the court with him, etc. In 1818, he visited von Kügelgen in Dresden and spent several days with him. He mentions this stay in his condolence letter following the artist's death and addressed to his brother Karl von Kügelgen living in St. Petersburg (see our image nr.15).
Shortly after their initial acquaintance in 1795 von Kügelgen painted Stoffregen's portrait in oils. This portrait (now in Estonian Art Museum in Tallinn) shows then 32-year-old Stoffregen wearing a still typical for Rococo period wig (images nr.13-14).
In 1797 Stoffregen retired from official medical service and spent the next year exclusively as a private practitioner. In 1798 he left Riga and moved to St. Petersburg. He settled in this city and opened a private practice.
In 1806 Konrad Konradovich Stoffregen (this was his newly adapted name), possibly on recommendation of Balto-German nobility residing in St. Petersburg, including "stats-dame" (lady-in-waiting) Countess Pahlen, was introduced to Empress Yelizaveta Alexeevna. However, he entered her servitude only two years later in 1808. In two years preceding this major leap in his career he became widely known in St. Petersburg as a practicing physician and follower of Franz Messmer (founder of "mesmerism" (animal magnetism)).
In 1808 he was invited to the court, in order to consult on serious illness of 1,5-year-old daughter of Alexander I and Yelizaveta Alexeevna, Grand Duchess Yelizaveta Alexandrovna. However, "leib-medic" (court physician) I. P. Frank, who was assigned to oversee her treatment, neglected advices of his colleague. The girl passed away on the 12th of May 1808, which was the reason for Frank's immediate suspension. From this point until the death of Empress in 1826 Stoffregen was her personal "leib-medic". Throughout these years he accompanied her virtually everywhere, and was jokingly referred to as her "shadow".
In 1811 Dr. Stoffregen became a member of the Medical Council of the Ministry of Internal Affairs. In 1817 he was awarded Order of St. Vladimir of the 3rd class and - simultaneously - a title of "deistvitelny statski sovetnik" (actual state councillor( (our portrait was executed some months before - St. Vladimit is still absent here).
In 1825 he received St. Vladimir of the 2nd class (from that point onwards he was expected to wear the breast star of this order on his frock coat; he is portrayed exactly in this manner in his last known portrait, which is illustrated in the book of Grand Duke Nikolai Michailovich Romanov "Russian Portraits..", clips of which we offer in our images nr.16-17). In 1826 (Yelizaveta Alexeevna was still alive?) he was raised to the highest Russian state hierarchy of "tainy sovetnik" (privy councillor). and in 1831 - ennobled (see our image nr.20).
Soon after the death of his patient and patroness he was removed from the post of court physician and "furloughed to Reval (Tallinn, Estonia)". In 1833 (or 1834) he was permanently dismissed from official service and sent into retirement with substantial annual pension of 9000 rubbles. Stoffregen was last time mentioned in St. Petersburg in 1838, when he celebrated his 50-year doctoral vacancy at the Society of German Physicians that he once co-founded (1819).
He spent the remaining years of his life living between Mannheim and Dresden. He died in Dresden on the 23rd of May 1841.
Dr. Stoffregen was married thrice (all three of his wives were of German descent; the last two of them were sisters) and had in sum fifteen children (some of them have died in childhood, but several of them went on to enjoy excellent careers in Russia: two of his sons became diplomats and one - a rear-admiral).
Our images nr.17-19 offer additional information about this man.

As mentioned above, Dr. Stoffregen - a permanent companion of Empress Yelizaveta Alexeevna - was in November 1825 also in Taganrog and assisted in the medical therapy of lethally ill Alexander I (Emperor's treatment was overseen by his personal "leib-medic", Dr. Wylie). In a (published in 1830) German source, we found the description of Stoffregen's first visit to the dying Emperor (see our image nr.21): "Als bei seinem ersten Besuche der Doktor Stoffregen zu dem Kaiser sagte: " Es thue ihm sehr leid Seine Majestät so krank zu sehen", unterbrach ihn der Kaiser mit den Worten: "Reden Sie nicht von meiner Unpässlichkeit sondern von der Gesundheit der Kaiserin".. Der Kaiser fügte sodann hinzu: "Wylie hält mich für krank und ruft deshalb einen anderen Arzt zur Hilfe. Ich sehe Sie immer mit Vergnügen. Sie können also kommen. Doch das sage ich Ihnen, verwirren Sie mir nicht den Kopf mit Ihrer Medizin" (English: Upon his first visit Dr. Stoffregen said to the Emperor that "he regretted greatly to see His Majesty so ill". The Emperor interrupted him by saying "Do not mention my ailment but rather talk about the Empress' health".. The Emperor added then: "Wylie considers me ill and therefore engages another doctor for help. I always enjoy seeing you. You may enter. However, I want to warn you not to confuse me with your medicine".
Several days later the Tsar was dead. Stoffregen was among a few other physicians who signed the autopsy protocol. In the letters to his (living in Riga) brother, he described in detail the course of Tsar's illness and death.
Half a year later, in small town Belev, he put his signature under the protocol of (performed by him personally!) autopsy of Alexander I' wife (images nr.24-27)...

P.S. Some biographers refer to alleged military service of Dr. Stoffregen in the Russian Field Army during the Prussian Campaign of 1806/07, as well as his presence at the Battle of Eylau (February 1807). This information seems to be questionable, for we discovered proof of his living in St. Petersburg in December of 1806.


And now, allow us to once again to examine the medal-holder in "our" portrait. The first in the row is Commander Cross of the Merit Order of the Bavarian Crown (awarded in 1814).
The second in the row is the Russian Order of St.Anna of 2nd class (awarded in 1816)
The third in the row - the cross of the Baden Order of Fidelity of 2nd class (awarded also in 1814).
"C. Reder", author of this portrait was none other than Johann-Christoph (in Russia - Christophor Fedorovich) Reder (also Redder, Räder). He was born in 1769 in Russian province Lifland (Estonia) and died in 1828 in St. Petersburg (hence, he could not have been the artist who altered the medal-holder).
He studied at the Dresden Academy of Fine Arts (1785-1792) under Francesco Casanova. In 1791, while still a student, he debuted with religious painting showing the Holy Family at the annual exhibition of the Dresden Academy. In 1800 he entered St. Petersburg Imperial Academy of Fine Arts, from which he graduated in 1811 with the title of "naznachenny (appointed) artist". From 1801 he taught at the Mines Corps. In 1815 Reder was appointed a drawing teacher at St. Petersburg Secondary School (he executed "our" portrait while working in this function!). Similarly, in 1818 he became a drawing teacher at the Institute of Female Patriotic Society. Besides that he was a well-known St. Petersburg private teacher of drawing. His biographer refers also (from his known (surviving) works) to portrait of Dr. Johann-Heinrich Busse (1821) and half-portrait in oval (sic!) of Angelica Catalani (famous opera singer, who in the 1820s was on tour in Russian capital).
It is easy to imagine that Balto-German portraitist and his sitter (who was for years affiliated with Balto-German society) shared in St. Petersburg the same circle of acquaintances from Lifland and Courland, and so met each other .
Our images nr.29-31 provide additional biographical information concerning Christophor Fedovich Reder, nr.32-33 show portrait of his made by German portraitist Alexander Molinari, who was living in St. Petersburg between 1806-1817, as well as one of Reder's own works - lithographic portrait of V. S. Lanskoy.

P.S. Immediately after discovering the artist's signature in Dr. Stoffregen's portrait we began searching for any information concerning Christophor Fedorovich Reder. Soon after, on the Web, we were able to find… our portrait. In the last years (i.e. before April 2012) it was offered twice at different art auctions: respectively, at a Russian sale (8th of October 1998) of Sotheby's London (see our image nr.34), as well as at a sale (26th of March 2002) of London auction house Bonhams (image nr.35). Fortunately for us, not a single of the portrait's previous owners (after it was owned by Stoffregen's nephew in the 19th century) had the courage to remove it from the frame, thus giving us the opportunity to establish the true identity of its sitter.

We are very grateful to well-known Russian phalerist Sergei Golovin for his generous help

miapr18ap12
Condition: good; in original frame
Creation Year: 1817
Measurements: UNFRAMED:22,0x17,3cm/8,7x6,8in FRAMED: 29,6x24,7cm/11,7x9,7in
Object Type: Framed miniature
Style: Portrait Miniatures
Technique: charcoal and watercolor on oval rectangular card
Inscription: signed and dated: CReder del /1817; verso is titled; inscribed on back cover
Creator: Johann-Christoph (Christophor Fedorovich) Reder
To see other works by this artist click on the name above!
Creator Dates: 1769 Lifland (Estonia)-1828 St. Petersburg
Nationality: German / Russian
SHIPPING COSTS UPON REQUEST:
office@wilnitsky.net
Click here for images free of watermark!
Click on images or on

to see larger pictures!