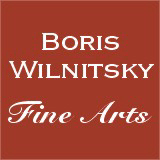 SALE!!! SAVE MONEY !! 1 EUR = 1 USD
# 36425
Jean-Désire Muneret "Princess Zinaida Alexandrova Volkonskaya", sensational find!!, 1814
18000 EUR
FINAL DISCOUNT PRICE= 18000 USD
( for EUR price see date rate )
Please note: Shipping and insurance costs are not included in this promotion, ONLY ITEM PRICES!
(please note additional 10% tax applies for transactions concluded within the European Union)
Sensational find!!!

In late May 2012 in the freshly published online catalogue for the forthcoming sale (6th June 2012) of the Paris auction house "Binoche et Giquello", under Lot No 76 (see our image nr. 6) we discovered a wonderful large miniature on porcelain. It is a half portrait of a young lady wearing a white empire costume, roses in her hair and a floating gauzy white veil over her head. This floating veil, so believed the experts of the auction house, is a convincing reason to name this miniature a work of one of one of the pupils of the great Parisian miniaturist Jean-Baptiste Isabey (it is known that it was him to first use this compositional component; for an example see our web # 29854).
When we first discovered the portrait, we had the feeling to have seen this portrait recently. And indeed, in the lately acquired first three volumes of the Russian reference book "Faces of Russian History" published in Moscow in 2009, we have seen this portrait, or rather the author's own replica of it (see our image nr. 7) - signed and dated 1814 watercolor portrait in the collection of All-Russian Museum of A.S. Pushkin in St. Petersburg.
This is how we at once knew, even before the sale has started, the names of both - the beautiful young lady and the artist who portrayed her.
Painted in 1814 in Paris by the French artist Jean-Désire Muneret (pupil of Isabey!!) it is an under-glaze-painting on porcelain showing a 25-year-old beauty, the famous representative of Russian aristocracy, Princess Zinaida Alexandrovna Volkonskaya. She was born in 1789 in Dresden as a daughter of a Russian ambassador and descendant in the male line from the medieval rulers of White Lake City, Price Alexander Beloselsky-Belozersky. Her mother was a Tatishchev, also of Rurikid ancestry.
Zinaida was lady-in-waiting to Queen Louise of Prussia in 1808 and was close to Emperor Alexander I of Russia, who became her lifelong correspondent and possibly, lover. To stem gossip, Zinaida married Alexander's aide-de-camp (adjutant), Prince Nikita Volkonsky, in 1810. They were prominent during the Congresses of Vienna (1814/15) and Verona (1822). But still, in summer 1814 she accompanied Alexander I by first entry of allies to Paris, participated in all festivities of these days and sat for Muneret for this painting.
She came to Russia only in 1817, and to Moscow in 1822. She spoke Russian poorly from childhood, but had an excellent command of the French, Italian, English and Greek languages. In 1824 "Corinna of the North" (her nickname) hosted a literary and musical salon on Tverskaya Street in Moscow, in a mansion later rebuilt into the Yeliseev Food Store. Adam Mickiewicz, Yevgeny Baratynsky, Dmitry Venevitinov and Alexander Pushkin frequented her house. Pushkin verse epistle to her "The queen of music and beauty" is well known.
After the death of Alexander I, her brother-in-law Sergey Volkonsky led the Decembrist Revolt against his successor Nicholas. The Decembrists were exiled to Siberia, and their wives decided to follow them. Zinaida threw a farewell party for these women, incurring the displeasure of Nicholas I. She also came under suspicion as a secret convert to Catholicism and possible Jesuit agent. Due to this pressure Zinaida was forced to move to Rome in 1829 (where she already has lived from 1820 to 1822 in her villa). She was accompanied by her son and his tutor, Stepan Shevyrev. Among her lodgings in Rome were Palazzo Poli, Villa Volkonsky, and a smaller house in the Via degli Avignonesi. Her salon was frequented by Karl Brullov, Alexander Ivanov, Bertel Thorvaldsen, Vincenzo Camuccini, Stendahl and Sir Walter Scott. Nikolai Gogol wrote a great part of his "Dead Souls" at her villa.
Princess Volkonskaya died in 1862 of pneumonia (apparently after giving her warm cloak to an old street woman) and was buried at Santi Vincenzo e Anastasio a Trevi next to her daughter.

The question whether it is the first variation (before was made the watercolor on paper in the Museum of A.S.Pushkin in St. Petersburg) or the second one remains open.
The French artist Jean Desire Muneret (Russian spelling – "Miunere") was, according to Schidlof (the latter was not at all aware of what Muneret's given name was; see our additional images with clips from Schidlof's books), a pupil of Isabey. He exhibited his miniatures and watercolor portraits at the Salon de Paris between the years 1804 and 1814.
According to Thieme-Becker, Muneret was active (mentioned) in 1809-1810 as working at the Court of St.Petersburg (sic!). Moreover, large quantity of his works are on view in Louvre (in sum, nine pieces; see our additional images for some of them), in Wallace Collection in London, as well as in the Palais of Gatchina by St. Petersburg (sic!; aforementioned Thieme-Becker's information about Gatchina concerns the period before 1907, i.e. the year of Thieme-Becker publishing). Similarly to Schidlof, Thieme-Becker does not at all provide the artist's given name.
Yet, finally, we discover in P.Jean-Richard's "Inventaire des Miniatures sur ivoire conservees au cabinet des dessins Musee du Louvre et Musee d'Orsay" Paris 1994, that the artist's full name was Jean Desire Muneret, that he studied under Isabey, and that in 10th year of the French Revolution (1802) he was a pupil of Augustin. Further, we learn that Muneret died after 1820.
And finally, on the web we found information that on the 10th August 1805 the portraitist Jean Desire Muneret, son of Jean Claude et Charlotte Renommée Muneret, who then lived at Place du Louvre in Paris, married Marie Clementine (Marie Clementine Angelique Gertrude Francoise) Gioise in the church of Saint-German-l'Auxerois in the nearby 2. Place du Louvre. The couple had two children - daugthers Antoinette Simone (1811-?) and Carolina Pauline Josephine (1813-1872).
leaug07ap12
Condition: good; in original empire frame
Creation Year: 1814
Measurements: UNFRAMED:15,0x11,8cm/5,9x4,6in FRAMED: 31,0x26,3cm/12,2x10,4in
Object Type: Framed miniature
Style: Portrait miniatures
Technique: Porcelain painting
Inscription: -
Creator: Jean Desire Muneret
To see other works by this artist click on the name above!
Creator Dates: -died aft. 1820
Nationality: French
SHIPPING COSTS UPON REQUEST:
office@wilnitsky.com
Click here for images free of watermark!
Click on images or on

to see larger pictures!