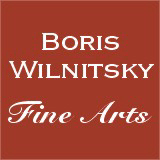 SALE!!! SAVE MONEY !! 1 EUR = 1 USD
# 38348
Anton Richter "Karl Prince von Paar and his wife Guidobaldine Cavriani", two unique portraits!!, 1815
3900 EUR
FINAL DISCOUNT PRICE= 3900 USD
( for EUR price see date rate )
Please note: Shipping and insurance costs are not included in this promotion, ONLY ITEM PRICES!
(please note additional 13% tax applies for transactions concluded within the European Union)
THE SELLER WILL COVER SHIPPING WITH REGULAR MAIL FOR THIS ITEM!

ATTENTION: THIS LOT WILL BE ONLY SOLD TOGETHER WITH OUR WEB # 38349, # 38350 and # 38351

CLICK HERE TO SEE THE WHOLE GROUP

Size of husband's portrait: 15,6x12,2cm/6,1x4,8in FRAMED: 18,1x14,9cm/7,1x5,9in
Size of wife's portrait: 12,0x11,0cm/4,7x4,3in FRAMED: 16,6x13,8cm/6,5x5,4in

Alike their other five counterparts (we acquired the whole group on the 10-11 April 2014 through Ebay), these two unique portraits (no others are known!) were formerly in the property of famous Austrian aristocratic family of Counts Cavriani (each of them was made in 1815 by Viennese miniaturist Anton Richter; probably the artist produced more than seven portraits of the same family in the same (1815) year).
The head of the family (he died on the 4th of November of the same (1815) year) Ludwig Count von Cavriani was a "Kammerer" (court treasurer) and active privy councilor. From 1783 to 1787 he was the Governor of province Moravia (now part of the Czech Republic) and - from 1787 to 1790 - Governor of Kingdom Bohemia (then, also part of Austro-Hungarian Empire; now - also part of the Czech Republic). He inherited from his father Palace Cavriani on Habsburgergasse (Vienna's 1st district; see our image nr.18) and lived there with his wife Johanna Nepomucena Theresia, nee Countess von Nowohradsky-Kolowrat and their eleven children. Two of the three Cavriani sisters from the series of seven portraits acquired by us were born in this house.

On view here are two portraits from the aforementioned series: the portrait of Count Cavriani's second-born daughter Guidobaldine (her full name - Maria Aloisia Guidobaldine) and her husband (their wedding took place in 1805), Prince Karl (Johann Karl) von Paar. Both of these portraits (alike the other five) were probably made still during the Congress of Vienna (September 1814 - June 1815).
It is not by accident that we mention here the Congress of Vienna:
Prince Karl von Paar and (especially!) his wife, Princess Guidobaldine, were among the most significant personages of this event. One historical anecdote involving Princess Guidobaldine is particularly known. Namely, it tells the story of Princess, who during the days of the Congress, was close to rent out an apartment in her Palace Paar in the center of Vienna (for an early-20th-century photograph of this house, see our image nr.22) to a certain young lady.
Baroness Montet (spectator of the Congress of Vienna events) wrote in her memoirs about the delicate case of the mistress of the King of Denmark (one of the Congress' most important participants), a beautiful Viennese working girl, for whom an apartment in Palace Paar was nearly rented. This apartment was intended to become the discreet meeting point for her and her influential lover. During the drafting of the rental contract, the young lady introduced herself to the housekeeper as "Queen of Denmark". Having learned that, the palace owner Princess Guidobaldine, who was clearly unaware of this particular "Danish Queen", became infuriated and banned the latter from entering her house.
Another witness of the Congress' events, Count Auguste de la Garde, while describing in his famous memoirs one of the countless magnificent balls (they were taking place in Vienna almost every evening and were attended by royalties (among others, Alexander I of Russia) and numerous Austrian and pan-European aristocracy), naturally does not forget to mention Princess Paar as one of the ball's most beautiful female attendees.
Further in his memoirs, de la Garde describes the New Years "Silvester" Ball (31st of December 1814/1st of January 1815) hosted in her Viennese palace by Countess Julie Zichy. Several of European monarchs were present at this ball, as well as participants of the Congress of Vienna and - naturally - Tsar Alexander I, who barely missed a ball in those days.
The memoirist writes: "Inzwischen hatte die Polonäse unter der Musik eines zahlreichen Orchesters ihre anmutigen Bewegungen begonnen. Der Kaiser Alexander ging nach seiner Gewonheit and der Spitze der tanzenden Kolonne. Seine Tänzerin war die Fürstin Paar, ebenso durch ihre Reize wie durch die Feinheit ihres Geistes ausgezeichnet. Die Uhr verkündigt Mitternacht: das neue Jahr beginnt…" (English: "In the meantime the charming passages of Polonaise dance were set in motion by one of the ball's numerous orchestras. In his usual fashion, Tsar Alexander took the lead of the dancing row. His dancing companion Countess Paar is known for her charm and finesse of her spirit. The clock announced midnight and thus the onset of the New Year…" .
(We would like to remind that exactly on this night a large fire destroyed the Viennese palace of Russian Ambassador, Prince Andrei Kirillovich Razumovsky).

Maria Aloisia Guidobaldine Princess von Paar, nee Cavriani was born on October 16th 1783 in Brunn (now Brno, Czech Republic), then - capital of Moravia, where her father was governor.
Besides tending to her errands of a Viennese socialite, she was known (incidentally alike her husband) as a good amateur artist; in fact, she left after herself a number of landscape drawings and etchings (after her death they were housed in the Viennese collection of Count Sternberg-Manderscheid).
She and her husband had six children: four sons and two daughters. Their eldest daughter, also Guidobaldine (b. 1807; see our image nr.28) became a lady-in-waiting of the Austrian Empress and bearer of the Ladies Sternkreuz Order.
Princess von Paar died in Vienna on the 2nd of March 1861. She outlived her husband by 42 years! Our image nr.35 shows another portrait of her.

One shall note that during the days of the Congress of Vienna Guidobaldine's husband, Prince Karl von Paar, never remained in the shadow of his wife. German Count Heinrich zu Stolberg-Wernigerode, who stayed in Vienna in those months, mentioned Prince Karl von Paar several times (additionally as one of Austrian aristocrats, whom he frequented in Viennese residence of Friedrich Wilhelm III King of Prussia).

Karl (Johann Karl) Prince von Paar was born in Vienna on June 15th 1772 as the third son of Prince Johann Wenzel von Paar. At the age of 17 he received a lieutenant's post in Field-Marshal Lacy's Infantry Regiment, which was sent into the war against the Turks. Shortly after the end of this war Prince von Paar was promoted to Hauptmann (captain) of the Infantry Regiment "Stain" and - from 1792 to 1796 - took part in campaigns of the War of First Coalition while in the Netherlands and at Rhine. Thereafter, he had gone with his regiment to Italy and took part in the defense of Mantua.
In May of 1797 he was raised to the rank of major of the 45th Infantry Regiment.
On March 26th 1790 he was sent with a battalion from Fortress Legnano (North Italy) against 700-800 French. A fierce battle that followed (in it, he was at the vanguard of his soldiers) brought the enemy's full demise.
For this triumphal deed, on August 18th 1801, he was awarded the Knight Cross of the Austrian Military Maria-Theresian Order (this cross can be seen in the portrait presented here).
In 1805, already a colonel and Commander of the Infantry Regiment "Lattermann", he participated in the Battle of Caldiero.
On February 5th 1805, in Vienna, he married Maria Aloisia Guidobaldine Countess Cavriani. After their first child son Karl was born on January 6th 1806 (later he married Ida Princess von und zu Liechtenstein), Prince von Paar retired from the military service and was concurrently raised to Major-General by Kaiser Franz I of Austria.
During the War of 1809, a true patriot, Prince returned to the army. He received under his command an infantry brigade, fought at Aspern and Wagram and (in the Battle of Wagram) was wounded. In 1815 Kaiser made him the Chief of then newly-founded 43rd Infantry Regiment.
From 1810 onward Johann Karl von Paar lived with his wife and children (in sum they had six children: four sons and two daughters) at his estates in Bohemia (among others, Bechin (see our image nr.23), Zdechowitz (image nr.24) and Hochwessely (image nr.25), as well as in Styria at Hartberg (image nr.26) and Krottenstein (image nr.27)). He also owned the abovementioned palace in Vienna (Wollzeile street, Vienna's 1st district), where he kept his collection of many thousands of engravings (among others, some unique pieces). Himself he was an artist-dilettante.
He died on September 30th 1819 (this biographical information was borrowed from Dr. J. Hirtenfeld's book "Der Militär-Maria-Theresien-Orden /und /seine /Mitglieder", Vienna, 1857 (see our image nr.21). Our image nr.36 shows him in 1806

See also our web #42521 .


Anton Richter (1781 Vienna - 1850 Vienna) was a son of writer Joseph Richter. In 1799 he entered the schools of the Academy of Vienna where he then studied portrait and landscape painting (a.o. under Heinrich Friedrich Fueger) and became a miniaturist and landscapist. In 1832 he became an assistant and later teacher at the Academy.
Schidlof writes that he "was a good miniaturist, who drew very well and whose works have expression. They show a slight resemblance to those of Carl Joseph Alois Agricola, being lightly coloured and a slighter bluish tone".
Our images nr.29-34 show some other works of this artist.


*Both portraits are titled on verso.

Provenance:
1) Property of the family of Counts Cavriani
2) Munich antique trade
3) acquired in the 1990s by the mother of the previous owner
4) acquired from the previous owner via Ebay on 10-11 of April 2014

miapr30ap14
Condition: good to fairly good
Creation Year: 1815
Measurements: UNFRAMED:0,0x0,0cm/0,0x0,0in
Object Type: Framed miniatures
Style: Portrait Miniatures
Technique: both: charcoal with whitening on paper
Inscription: signed and dated: husband's portrait - Richter delin /1815; wife's portrait - Richter fec. /1815
Creator: Anton Richter
To see other works by this artist click on the name above!
Creator Dates: 1781 Vienna-1850 Vienna
Nationality: Austrian
We will cover shipping with regular registered mail (delivery between 7-14 days) for this item.

OBS: Austrian mail refunds cases of loss or damage with maximum EUR 500.


Fully insured 2-3 days DHL service available upon request and subject to extra charges: office@wilnitsky.net
Click here for images free of watermark!
Click on images or on

to see larger pictures!