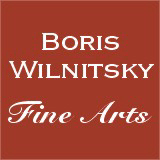 SALE!!! SAVE MONEY !! 1 EUR = 1 USD
# 39497
"Baron Alexander N. Serdobin and his French wife Marie-Louise", two important miniatures!!, 1818
14000 EUR - 25% DISCOUNT = 10500,00 EUR
FINAL DISCOUNT PRICE= 10500,00 USD
( for EUR price see date rate )
Please note: Shipping and insurance costs are not included in this promotion, ONLY ITEM PRICES!
(please note additional 13% tax applies for transactions concluded within the European Union)
THE SELLER WILL COVER SHIPPING WITH REGULAR MAIL FOR THIS ITEM!



At the sale of Parisian auction house "Delorme et Collin du Bocage" on November 26th 2010 we acquired a pair of portrait miniatures on ivory, both (although of different sizes) framed in identical gilded brass frames in neoclassical style (produced in the mid of the 19th century; they were surely ordered at the same time for the purpose of reframing these (probably hitherto unframed or set in damaged frames) miniatures; the identicalness of frames was meant to stress the fact that both portraits are counterparts of one another).
The miniatures show an elaborately decorated Russian hussar officer and his young wife, very likely newlyweds (typical centuries-long tradition of originating of such portrait pairs).
Each of the miniatures bears on verso authentic old inscriptions - husband's portrait: "Baron /de Serdobin /1790-1845"; wife's portrait: "B-nesse Serdobin /nee /Marie-Louise /comtesse Loison /1795-1870"). Consequently, in the entry of auction house catalogue these portraits were recorded as "Le Baron et Baronne de Serdobine. Deux miniatures ovales…" (no mention of existing (as established later) artist's monogram "K.S." on obverse of each of them!.).

But who were they, these Russian Baron Serdobin and his French wife, nee Comtess Loison?

The answer to this question was found relatively fast: Marie-Louise Comtess Loison was a daughter of Napoleonic division general Louis Henri Loison, who in 1813 acquired Chateau de Chokier situated on the bank of river Meuse in environs of Belgian town Liege (it was rebuilt from a medieval castle in the 18th century; see our image nr.20). In 1815, upon the Bourbons return to France, General Loison retired to this chateau, and one year later (1816) passed away there. Chateau de Chokier was inherited by his daughter who shortly after married to Russian Baron Alexandre-Nicolas (Alexander Nikolaevich) Serdobin, illegitimate son of Prince Alexander Borisovich Kurakin. The wedding probably took place in 1818 - it is known that in that year A. N. Serdobin leaved Russia and settled in Belgium (surely in the wife's Chateau de Chokier) where he took out Belgian citizenship.
In 1867, the couple's children (Alexander Nikolaevich had passed away 22 years prior to that) declared their mother (who must have lost her mind) "incapable" and sold the chateu to its future owners.

We should add that at a much earlier time this chateau had already previous ties to Russia. On June 27 1717, on his tour through Europe, Tsar Peter the Great paid a visit to Chateau de Chokier!

But who was this Alexander Nikolaevich Serdobin?

The family history of Barons Serdobin originated in 1790, when one of Russia's wealthiest men (and famous statesman) Prince Alexander Borisovich Kurakin (1752-1818; see our image nr.21) invented the surname Serdobin (basing it on the name of river Serdoba on the territory of his estate "Nadezhdino" in Penza Province), in order to bestow it upon his natural (illegitimate) sons Alexander-senior (1781-1816) and Alexander-junior (our Alexander Nikolaevich; 1783-1845). One should add that although he never got married, Prince Kurakin was an avid philanderer and managed to produce nearly 70 (!) children with either serf-maids from his various estates or St. Petersburg ladies. In spite of this, our Alexander Nikolaevich No.2 became the most favorite child of Prince Kurakin who took personal care in his upbringing and kept him around for most of his childhood.
Later on the surname Serdobin was given to four more of Prince Kurakin's illegitimate children: one boy (Alexei) and three girls (Catherine, Lukeria and Sophie), all four of whom were born in the period between 1790 and 1802.
To provide for future of these six children, Prince Kurakin strove to solicit ennoblement for them: on July 5th 1802 each of them received the title of Baron (respectively Baroness) of the Holy Roman Empire from Franz II (Austrian Kaiser and Emperor of the Holy Roman Empire). Ten days later Tsar Alexander I authorized these titles (see our image nr.23) in Russia. In the rescript of Franz II "our" Alexander Nikolaevich (he was then already 19-year old) was referred to as "of Foreign Office "kollezhski assessor (English: "collegiate assessor" - lowest rank of a civil servant) Alexander". The latter title can be explained by the fact that Alexander's father (Prince Kurakin) nominally secured a post at important governmental office for favourite son. In 1811, still serving in Foreign Office, Alexander obtained high official rank of "titularny sovetnik" ("titled councillor"). In 1813 he also became a herold (official) of Russian Imperial Order of St. Apostle Andrew the First-Called (on our portrait he bears a corresponding to this function badge; see also our image nr.26). In 1815-1816 he served in the rank of a "poruchik" (lieutenant) in Pavlogradski Hussar Regiment (remaining herold of St.Andrew Order!). Between 1816-1818 he was again in civil service (in these two years he obviously (during a mission abroad?) made acquitance with his future french wife). In each case he sat for this miniature portrait (probably already in Belgium) wearing his old Pavlogradski uniform.
Still in 1804 Alexander Nikolaevich was conferred with Russian Maltese Cross. A wonderful portrait of his at the age of 20/22 years painted by famous Vladimir Lukich Borovikovsky (see our image nr.24) belongs to Moscow collection of Sergei and Tatiana Podstanitski. Besides that, there exists an engraved portrait of Alexander Nikolaevich (also with Maltese Cross! see our image nr.25).

Besides mentioned above badge of an official (herold) of St.Andrew Order Serdobin bears several other awards - neck cross of Russian Order of St.Anna of 2nd class, chest cross of Russian St.Vladimir Order of 4th class, badges (cross under black ribbon and embroidered cross) of Russian Maltese (St.John) Order and finally the Chevalier Cross of French Order of Legion of Honor (it is still unknown how he came to latter; it is surely a model from the period of Restoration; he was obviously awarded between 1815-1818).

Four years long, due to erroneous attribution provided by Moscow uniformologist Dimitri Gorchkoff we believed to deal with portraits not of Baron and Baroness Serdobin but with that of the Chief (proprietor) of Pavlogradski Hussars, General Yefim Ignatievich Chaplits and his (Russian!) wife. The inscriptions on verso saying that both portraits are that of Serdobins were (as we believed) "surely a misunderstanding, typical for family portraits".
Nevertheless, two recent publications provided full confirmation of old legends on verso - due to atrribution made by best Moscow specialist in Russian military portraits, Dr. Alexander Kibovskyi (see image nr.27) and his St.Petersburg colleague, Dr. Michail Asvarishch (image nr.28) we are really possessing portraits of Baron A. N. Serdobin and his Franko-Belgian wife!


Sizes:
husband's portrait: 5,0x4,5cm/2,0x1,8in FRAMED: 7,7x5,2cm/3,0x2,0in
wife's portrait: 4,7x3,5cm/1,9x1,4in FRAMED: 7,2x4,6cm/2,8x1,8in

mifeb24ap11
Condition: good; in original frames
Creation Year: 1818
Measurements: UNFRAMED:0,0x0,0cm/0,0x0,0in
Object Type: Framed miniatures
Style: Portrait Miniatures
Technique: both: watercolor on ivory
Inscription: both are monogrammed: K.S.(H.S.?)
Creator: Monogrammist K.S.
To see other works by this artist click on the name above!
Creator Dates: -
Nationality: French/Belgian
We will cover shipping with regular registered mail (delivery between 7-14 days) for this item.

OBS: Austrian mail refunds cases of loss or damage with maximum EUR 500.


Fully insured 2-3 days DHL service available upon request and subject to extra charges: office@wilnitsky.net
Click here for images free of watermark!
Click on images or on

to see larger pictures!