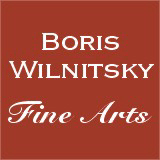 SALE!!! SAVE MONEY !! 1 EUR = 1 USD
# 39623
Joh. H. Schroeder "Luise of Hesse-Darmstadt", rediscovered portrait of outstanding quality!!, ca.1790
19000 EUR
FINAL DISCOUNT PRICE= 19000 USD
( for EUR price see date rate )
Please note: Shipping and insurance costs are not included in this promotion, ONLY ITEM PRICES!
(please note additional 13% tax applies for transactions concluded within the European Union)
This oil portrait of Luise Caroline Henriette, Landgravin of Hesse-Darmstadt was considered lost for over 200 years (the author of J. H. Schroeder's catalogue raisonné, Mme Marieluise Spangenberg refers to this painting's whereabouts as "unknown" - see our image nr.8). In fact, until today this portrait was known only through a copper engraving by Thomas Burke (see our image nr.9). Besides this oil version, Schroeder made a similar portrait of Landgravine in pastel technique (its whereabouts are also unknown; in his "Dictionary of Pastellists before 1800", Neil Jeffares shows an old, black-and-white photograph of this work; see our image nr.10; additionally, there exists a mirror-inverted copper engraving after this pastel printed in 1792 by Johann Conrad Susemihl - see our image nr.11).
This relatively small oil painting is of an outstanding quality. In March 2015, it resurfaced at a sale of the English auction house "Keys", where we acquired it via telephone bidding.

Luise Caroline Henriette, Princess (later - Landgravin, then - Grand Duchess) of Hesse-Darmstadt was born on February 15, 1761 in Darmstadt as daughter of Prince Georg Wilhelm of Hesse-Darmstadt (1722-1782) from his marriage to Maria Luise Albertine of Leiningen-Falkenburg-Dagsburg (1729-1818). In 1770, the princess was in the entourage of Marie-Antoinette, as they travelled to France. Louise exchanged letters with the French queen until 1792. On February 19, 1777, in Darmstadt, Louise her cousin, then Crown Prince Louis I of Hesse-Darmstadt (1753-1830; see our image nr.13). Her husband ruled Hesse-Darmstadt from 1790 as Landgrave Louis X and from 1806 as Ludwig I, Grand Duke of Hesse and the Rhine. Louise spent summer months in the State Park Fürstenlager. She died there in 1829.
She was known for her charitable deeds among the population of Auerbach. The Grand Duchess was described as amiable and revered by the nation. From her marriage with Ludwig, Luise had six children (our web # 37226 shows her with three of them). The memories of the beloved Grand Duchess have been kept in Darmstadt until today: the city's Luisenstrasse and Luisenplatz have been named after her.
Our images nr.14-19 show several other portraits of Luise. See also our web # 36116 .
The best German pastelist of the late 18th century Johann Heinrich Schroeder (Schröder) was born in 1757 in Meiningen, Thuringia (which was then residence town of Duchy Saxe-Meiningen). His early work shows the influence of Johann Philipp Bach who may also have taught him. However, by 1778 he had become a pupil of J.H.Tischbein in Kassel where he exhibited two works at "Junge Maler" in the Academy show in 1780: one pastel portrait, the other a Cleopatra after Titian (medium unspecified). He travelled to Hanover (ca. 1780-84), Brunswick (court artist 1785), Frankfurt, Mannheim, Dresden (1786), Kassel (1787, returning in 1804), Berlin (1789-1792 and 1793-1806). His first trip to Berlin was mentioned in a letter from January 1789 of Charlotte, Duchess of Brunswick-Wolfenbuettel to her sister-in-law, Elisabeth Christine, Queen of Prussia.
From 1792-1793 Schroeder was in London, following the marriage of the Prussian Princess Friederike with the Duke of York; there he portrayed the Royal Family and exhibited three portraits of unnamed sitters at the Royal Academy. Returning to Germany via The Netherlands, he made a portrait of Queen Luise of Prussia which was widely copied. He was in Brunswick in 1801 before settling in his home town Meiningen after 1806. There were further trips to Bad Pyrmont (1806) and Karlsruhe (1810-1811). He also executed a series of portraits of the Baden Royal Family in the 1800s.
He died in his native town Meiningen in 1812.
For Schroeder's extensive biography, see our image nr.25. Our images nr.20-24 show several similiar works of this artist.

Provenance:
1) The old (early 20th century?), machine-typed label on verso of the painting, which is a reduplication of a 1856 hand-written note made by this portrait's previous owner, certain Carl Stamm, states that this is the only existing oil portrait of Duchess Luise and (as it is often the case in retold family legends) quotes the years of life of another Duchess Luise of Hesse-Darmstadt (1757-1829), wife of the ruling Grand Duke Carl August von Saxen-Weimar; SEE WIKIPEDIA). In any case, this text informs us that the portrait was the sitter's personal present to Carl Stamm's grandfather "Kammerrath and General-Kasse Direktor" Stamm (love affair? - B.W.). After the latter's death, the portrait came into possession of his son (Carl Stamm's father) "Geheimer Oberkonsistorialrat" Stamm. After the death of Carl Stamm's father, his heirs (including Carl Stamm himself) passed the painting for a lifetime loan over to Grand Duke, Emil of Hesse-Darmstadt (1790-1856; SEE WIKIPEDIA), who was "aware of the painting's great value". After Emil's death, the portrait (in accordance with the contract of loan - B.W.) was returned to Stamm family. Carl Stamm, who, as already mentioned, was the author of this note, dated it in the end "Darmstadt, de 29. Sept. 1856" (see our image nr.7).
2.) auction house "Keys", Alysham, Norfolk / England, March 13, 2015, lot 28 (see our image nr.26)

miapr07ap15
Condition: good; in original, gilded, Neoclassical frame
Creation Year: ca 1790
Measurements: UNFRAMED:37,5x30,0cm/14,8x11,8in FRAMED: 45,0x37,5cm/17,7x14,8in
Object Type: Framed oil painting
Style: Old Master paintings
Technique: oil on panel (oval)
Inscription: verso: old label with legend (see provenance)
Creator: Johann Heinrich Schroeder
To see other works by this artist click on the name above!
Creator Dates: 1757 Meiningen-1812 Meiningen
Nationality: German
SHIPPING COSTS UPON REQUEST:
office@wilnitsky.net
Click here for images free of watermark!
Click on images or on

to see larger pictures!