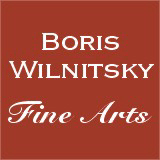 SALE!!! SAVE MONEY !! 1 EUR = 1 USD
# 41650
"Chr. K. Schott, Captain of Russian Corps of Communication Engineers" Extremely Rare Miniature, 1816/7
6500 EUR
FINAL DISCOUNT PRICE= 6500 USD
( for EUR price see date rate )
Please note: Shipping and insurance costs are not included in this promotion, ONLY ITEM PRICES!
(please note additional 13% tax applies for transactions concluded within the European Union)
THE SELLER WILL COVER SHIPPING WITH REGULAR MAIL FOR THIS ITEM!

Well-known military historian and leading specialist in Russian military and civil uniforms, Sergei A. Popov, informed us that the depicted young officer was a captain of Russian Corps of Engineers of Means of Communication (he wears earliest uniform's model which existed not later than 1817; this date would be upper time border of this miniature!). He bears following awards (for observer - from left to right):

1) Neck cross of Prussian Order "Pour le merite"

2) Bar of the Russian "Anninski sword" (from 1815 equivalent to the Order of St. Anna of the 4th class)

3) Silver medal for (firsthand) participation in the Patriotic War of 1812 (with light-blue "Andreevski" ribbon)

4) Bronze "dvorianskaya" medal with "Vladimirski" ribbon (it was, among others, awarded to officers and generals who served at the Western border of the Russian Empire; the medal was introduced on August 30, 1814, however the presented here (undersized) model was introduced in early 1816).

Mr. Popov also mentioned the extreme rarity of this representation - until today there was only one other portrait known (from this period!) with the uniform of Engineers of Means of Communication - that of the General I. I. Sabir (see our image nr.7)

The next information was provided by Mr. Popov's Moscow colleague, currently the best specialist in Russian military portraits Dr. Alexander Kibovskyi: the name of the depicted officer is Christoph (Christophor) Karlovich von Schott (1790-1837/38).

Christoph (Christophor) Karlovich von Schott, surely a Baltic-German, began his military service during the Russo-French ("Patriotic") War of 1812 (probably as "praporshchik" (ensign)). In 1813 he is mentioned already as "podporuchik" (2nd lieutenant) and "reserve engineer of 3rd class" (with notice "attached to Russo-German Legion" (CLICK HERE)). We found another mention of his short-duration-service in that formation - our image nr.8 shows a clips from Barthold von Quistorp "Die Kaiserlich Russisch-Deutsche Legion", Belin 1860, p. 333; we read: "Prem-Lieutenat Schott. 11. März 1813 Adjutant des Oberst von Arentschildt (see our web # 30277 - B.W.). Entlassen 28. Juni 1813. - Vorher in russischem Dienst. Gestorben in den Jahren 1820 und einige, als Zollbeamte in Reval". This text is mainly erroneous - Schott was then not 1st but 2nd lieutenant (podporuchik), and he died not in 1820s but either in 1837 or 1838, being then "kollezhski sovetnik" (high civil rank corresponding to that of a colonel in army) of St.Petersburg Post Office (see below) and not of custom office in Reval (now Tallinn, Estonia). We don't know the date of his awarding "Anninski sword", but Prussian "Pour le merite" he received on 13/18 October 1814). According to "Mesiatseslov" (state calendar) in early 1814 he was still "podporuchik" but in 1816 already a captain (see our image nr.9; obviously he ordered this portrait just after latter promotion). He leaved military service soon theareafter (we don't meet him more, beginning 1818, in Corps of Engineers of Means of Communication). In late 1810s he lived in St.Petersburg and was sponsored by General Director of Imperial Theatres Alexander Lvovich Naryshkin. In 1820 the latter leaved Russia (he moved to Paris and never came back) and Schott, now without financial help, was forwarded to go to not so expensive Moscow. His only hope was to find there a wealthy marriable girl (see our image nr.10 and CLICK HERE). Not having achieved anything in this field he returned to St.Petersburg and with a help of his friend Alexander Yakovlevich Bulgakov obtained in 1826 job of an "econom" (supplying manager) at St.Petersburg Post Office, where director was brother of his friend, Konstantin Lvovich Bulgakov. To that time he married adopted daughter of Count Lev Kirillovich Razumovsky and in late 1820s he was already father of two sons - Karl and Christophor. In "Mesiatseslov" of 1827 he is mentioned as possessing also (besides visible on this portrait awards) Order of St.Vladimir of 4th class (awarded on 22 August 1826).
In 1820s Schott entered St.Petersburg masonic lodge "Pelikan" and achieved there high rank of "master" (CLICK HERE).
In 1837 he was still alive (see our image nr.11), but beginning 1838 his name disappears from available sources.

One of his sons, Karl Christophorovich von Schott was transferred in 1847, in rank of "praporshchik" (ensign; being before "polevoi" (field) engineer) to 3rd Dragoon ("Novorossiiski") Regiment and in February 1851 (already as "poruchik") was expelled from the officer list as "deceased" (CLICK HERE).
Provenance: private collection, Aix-en-Provence, France

We are very grateful to Mr. Popov and Dr. Kibovskyi for their generous help

mijun29ap17
Condition: good; in original lacquered frame with metal mounting
Creation Year: 1816/17
Measurements: UNFRAMED:6,2x5,5cm/2,4x2,2in FRAMED: 15,1x13,4cm/5,9x5,3in
Object Type: Framed miniature
Style: Portrait miniatures
Technique: watercolor on ivory (octagonal)
Inscription: -
Creator: Russian School
To see other works by this artist click on the name above!
Creator Dates: -
Nationality: Russian
We will cover shipping with regular registered mail (delivery between 7-14 days) for this item.

OBS: Austrian mail refunds cases of loss or damage with maximum EUR 500.


Fully insured 2-3 days DHL service available upon request and subject to extra charges: office@wilnitsky.net
Click here for images free of watermark!
Click on images or on

to see larger pictures!