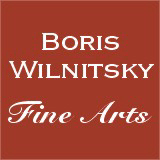 SALE!!! SAVE MONEY !! 1 EUR = 1 USD
# 43288
Jean-Baptiste Isabey-School "Prince Sergei Grigorievich Volkonsky", large miniature on ivory, 1814
4500 EUR
FINAL DISCOUNT PRICE= 4500 USD
( for EUR price see date rate )
Please note: Shipping and insurance costs are not included in this promotion, ONLY ITEM PRICES!
(please note additional Austrian VAT tax applies for transactions concluded within the European Union)
THE SELLER WILL COVER SHIPPING WITH REGULAR MAIL FOR THIS ITEM!

Resurfaced in January 2020 at the sale of one of English provincial auction houses, this relatively large (11,5 x 10 cm) miniature on ivory is a replica of a miniature portrait executed by Jean-Baptiste Isabey in 1814 of 26-year-old Russian aristocrat and major general of the Russian Army, Prince Sergei Grigorievich Volkonsky. The portrait executed in 1814, in Vienna, during the famous Congress of Vienna (CLICK HERE) was of oval form. Signed "Isabey /1814" it was formerly in the possession of the sitter's son, Prince Michail Sergeevich Volkonsky. After latter's death in 1909, in Rome it remained apparently in his family. In each case its whereabouts are unknown today. One only knows about the former existence of this miniature through its black-and-white reproduction in the father's memoirs published in 1901 by Michail Sergeevich Volkonsky - "Zapiski Sergeya Grigorievicha Volkonskogo" (CLICK HERE). This illustration was in reality a photograph of an engraving for which M. S. Volkonsky in ca. 1900 commissioned Austrian artist William Unger (1837-1932). According to the wish of Volkonsky-junior this artist accompanied the image with cyrillic "address" (text on lower margin) saying it is a portrait of Major General of Tsar's Retinue, Prince Sergei Grigorievich Volkonsky, executed by engraver W. Unger after miniature by Isabey (see our image nr.7).

At the turn of the 20th century there was also an unsigned replica of the 1814's Isabey portrait known which was also of oval form and was some shortened in composition. Until 1909 it was in possession of well-known Russian art collector, Director of Imperial Theatres, Prince I. A. Vsevolozhsky (1835-1909). This replica was illustrated in two books in the 1900s - in Grand Duke N. M. Romanov's 5-volume-work "Russian portraits of the 18th and 19th century", 1905-1909 (see our image nr.8) and in Mme Basily-Callimaki's "J.-B. Isabey /sa vie - son temps", 1909 (see our image nr.9). In both cases this replica was presented as an indubitable work of the great Isabey.

Further, in the collection of Moscow State Historical Museum one finds another replica, much smaller, also of oval form, but made in the technique of enamel painting on copper. It shows the same sitter, but in civil dress (instead his military uniform decorated with awards - see our image nr.10). It is presented in the museum as a copy (sic!) which was executed by an anonymous artist (Isabey's pupil?) shortly after 1814.

We personally believe that only the first, executed in 1814, in Vienna and signed by Isabey version is latter's absolutely authentic work. The unsigned three versions - one in Vsevolozhsky Collection, one in Moscow Historical Museum and our one are all works of Isabey's pupil (s).

As first in question comes to mind one of the few best pupils of the great artist and brilliant imitator of his style - Henri Benner (see our comparison image nr.22 and other works of this artist in our possession). The latter also stayed in Vienna during the Congress. He probably even worked together with his teacher in latter's Viennese studio, which Isabey rented in the house where also "Cafe Jüngling" was located (not existent anymore today), on the opposite (to the Viennese city center) quay of the the "Vienna Channel" (today 2nd Vienna district).

The original portrait (known through W. Unger's 1901 engraving) was surely not executed earlier than the second half of November 1814 - Volkonsky is shown wearing a winter overcoat (blue with blue silk lining and fur collar "shuba"). Russian sources say he stayed in Vienna from 15th September until early December (on 8th December he arrived in Paris; CLICK HERE). In his "Zapiski..." (memoirs) he says the following (CLICK HERE and see page 332): "During Congress, at Isabey's studio whom I ordered my portrait (this citation is accompanied with W. Unger's engraving - B.W.) I made acquaintance with Eugene (Prince Eugene de Beauharnais - B.W.)...".

Prince Sergei Grigorievich Volkonsky was born on 19th December 1788, in Moscow, into family of General of Cavalry and Orenburg General-Governor, Prince G. V. Volkonsky (1742-1824). In age of 6 years he was enlisted as a sergeant in the Kherson Grenadier Regiment. In 1797 he was transferred to the Ekaterinoslavl Cuirassier Regiment. His real service he began on 10th January 1806 as a lieutenant of Kavalergardski (Chevalier Guard) Regiment.
During the 1806/07 Campaign in Poland and Prussia, Volkonsky served as an aide-de-camp of General Osterman-Tolstoy. He fought at Piltusk (Order of St.Vladimir of 4th class), Yankovo, Hof, Eylau (wounded, Golden Cross), Guttstadt, Heilsberg, and Friedland.
In early 1810, he was appointed to the headquarters of the Army of Moldavia and took part in the actions at Bazardijk and Silistra, for which he was promoted to sthabs-rotmistr and appointed flügel-adjutant of Tsar Alexnder I (18th September 1810).
In 1812, Volkonsky was transferred to the Imperial Retinue, and during the 1812 Campaign, served with Wittgenstein's corps at Orekhovo (promoted to colonel) and on the Berezina (Order of St.Vladimir of 3rd class). In 1813, he served at Kallisch (Order of St.Georg of 4th class), Gross Beeren, Dennewitz (promoted to major general on 27th September 1813), and Leipzig (Order of St.Anna of 1st class). In 1814, he distinguished himself at Laon and received the Prussian Order of the Red Eagle of 2nd class.
After the war, Wolkonsky took command of a brigade of the 2nd Uhlan Division in 1816, and of a brigade of the 19th Division in 1821.
Inspired by the ideas fostered by the Enlightenment, Volkonsky joined the "Union of Welfare" in 1819 and the "Southern Society" in 1821 with the goal of transforming the Russian monarchy. He became one of the most active members of the Decembrist Uprising and was arrested on 17th January 1826. He was initially sentenced to death, but was pardoned and sentenced to twenty years of hard labor and stripped of nobility and titles on 22nd July 1826. The following month, his sentence was reduced to fifteen years of hard labor, and in 1832, it was reduced to ten years.
Volkonsky was not allowed to enter European Russia until 1856, when he received amnesty (his nobility was reinstated on 7th September 1856) and settled on his estate in Chernigov Gubernia, where he died on 10th December 1865.
Volkonsky's wife was Maria Rayevskaya, the daughter of General Nikolai Rayevsky. She followed Volkonsky into Siberian exile.
Jean-Baptiste Isabey (1767 Nancy - 1855 Paris) was the most famous of all European portrait miniature painters of the turn of the 19th century. In 1785 he went to Paris to study under David, but the great master had just left for Rome. At first in a tight financial situation, Isabey finally was ordered to paint miniatures of the children of King's brother, Count D'Artois. By means of this commission he came to court, met the Queen Marie-Antoinette and obtained an apartment in Versailles. In 1786 David returned from Rome, accepted Isabey as pupil without payment and favoured him in every way. At the time of the Revolution the artist already acquired significant clientele in Paris. He portrayed most of the Convention members, became one of the intimates of Mme Bonaparte's house. Isabey was a drawing master of Hortense and Eugene de Beauharnais; he controlled the ceremony of Napoleon's coronation and organized festivities for the Empire.
In 1806 Isabey was appointed "Peintre dessinateur du cabinet de S.M. l'Empereur, des ceremonies et des relations exterieurs", and in the following year - "Premier peintre de la Chambre de l'Imperatrice". From 1809 Isabey had a studio in the porcelain factory in Sevres. When in 1810, Napoleon married Marie-Louise, Isabey became drawing master to the latter. In 1812 he went to Vienna to do the portraits of the Imperial Family. He returned there again in 1814 to paint the Congress of Vienna on the order of Talleyrand. He returned to Paris in 1815. With the beginning of Restoration he went to London. On his return in 1820 Louis XVIII appointed him miniature painter and "inspecteur dessinateur, ordonnateur des fetes et spectacles". Charles X gave him the title of royal draughtsman and painter and appointed him officer of the Legion d'honneur in 1825. In 1837 Louis-Philippe appointed him Assistant Keeper of the Royal Museums and gave him an apartment at Versailles. He also had the favours of Napoleon III from whom he obtained a pension of Frs. 6000.


P.S. 26th February 2020
Browsing through refference sources we just discovered (in published in 2010 in Moscow exhibition catalogue of portrait miniatures from Collection "SEPHEROT Foundation") a copy after 1814 Isabey's miniature, executed in 1840s by Viennese miniaturtist Alois Petrak (see our image nr.24).
Condition: good; in original (?) frame
Creation Year: 1814
Measurements: UNFRAMED:11,5x10,0cm/4,5x3,9in FRAMED: 22,0x20,4cm/8,7x8,0in
Object Type: Framed miniature
Style: Portrait miniatures
Technique: watercolor on ivory (rectangular)
Inscription: -
Creator: Jean-Baptiste Isabey
To see other works by this artist click on the name above!
Creator Dates: 1767 Nancy-1855 Paris
Nationality: French
We will cover shipping with regular registered mail (delivery between 7-14 days) for this item.

OBS: Austrian mail refunds cases of loss or damage with maximum EUR 500.


Fully insured 2-3 days DHL service available upon request and subject to extra charges: office@wilnitsky.net
Click here for images free of watermark!
Click on images or on

to see larger pictures!