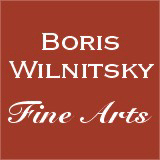 If you have a question about this item,
please contact us at: office@wilnitsky.net
# 39096
"Carlo Tommaso Arnosio, Archbishop of Sassari, Sardinia", fine miniature, 1822/28
Price: 1800 EUR
(please note additional 13% tax applies for transactions concluded within the European Union)
THE SELLER WILL COVER INSURED SHIPPING WITH REGULAR MAIL FOR THIS ITEM!

This work was acquired in November 2014 through Australian antique trade. It is a very rare (so far we were able to find only one other portrait of this man; see our image nr.8) portrait of Monsignore Carlo Tommaso Arnosio; from 1822 until his death in 1828 - Arcivescovo (Archbishop) of Sardinia's second largest town Sassari (then - Kingdom of Sardinia, Turin being its capital; CLICK HERE).

Monsignore Carlo Tommaso Arnosio was born on the 15th of August 1774 in Carignano (located 18 km from Turin). On the 10th of June 1797 he was ordained as a priest. One of the Web sources concerning this man informs us that before 1822 he was a well-known theologist and Canon of the Turin Cathedral, and that on the 12th of January 1822 he became the Archbishop of Sassari (he was confirmed in this function on the 27th of September 1822). He died on the 18th of August 1828 in Turin.
In 1830, his biography "Elogio storico - morale di Monsignore Carlo Tommaso Arnosio Arcivescovo di Torres" (Torres = Sassori; CLICK HERE) was published in Turin.

There is no evidence that such skillful portrait miniaturist (our miniature demonstrates high quality!) was known in Sassari between the years 1822-1828. We are sure that this work was instead made in Turin - a city that hosted a high number of 1st-class miniaturists at that time (for comparison, see other works of the Turin School in our possession).
It is, thus, easy to imagine that on one of the visits to his native Carignano, Monsignore Arnosio ordered this miniature, in order to later present it to his relatives.
minov2014
Condition: good
Creation Year: 1822/28
Measurements:UNFRAMED:8,3x8,3cm/3,3x3,3in FRAMED: 11,4x11,4cm/4,5x4,5in
Object Type:Framed miniature
Style: Portrait Miniatures
Technique: watercolor on ivory
Inscription:verso: old legend
Creator: Turin School
Creator Dates: -
Nationality:Italian
We will cover shipping with regular registered mail (delivery between 7-14 days) for this item.

OBS: Austrian mail refunds cases of loss or damage with maximum EUR 500.


Fully insured 2-3 days DHL service available upon request and subject to extra charges: office@wilnitsky.net
Click here for images free of watermark!
Click on images or on

to see larger pictures!